Caught With Another Man? Stunning New Claims Bobbi Kristina Brown May Have Been In A Secret Love Triangle Before Drowning –– Next Door Neighbor Tells All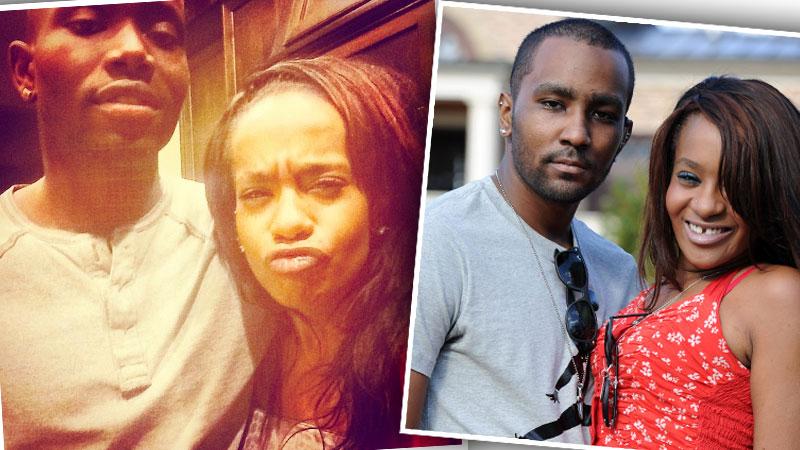 Bobbi Kristina Brown's boyfriend Nick Gordon has been front and center on Twitter and in the media ever since she was found unconscious in a bathtub on January 31. But was there another man secretly in her life before the incident? RadarOnline.com has the shocking new claims about an alleged love triangle.
Brown's friend and neighbor Debra Reis Brooks told Radar exclusively that the 22-year-old was close to another man before she fell into a coma.
Article continues below advertisement
And Brooks, 56, claimed the troubled young woman's hot-tempered boyfriend, Nick Gordon, flew into a jealous rage over a possible sex romp "Krissi" had with the man!
The night before Brown was found unconscious in a water-filled bathtub at her townhouse in the Atlanta suburb of Roswell, Ga., Gordon, 25 — along with his friend Max Lomas, 25, and Lomas' girlfriend, Danyela Bradley, 18 — spent time in her home.
According to the woman, Brown and Gordon "had a fight at 12:30 a.m.," and then "Nick and Max left and went out — that's supposedly when this other guy came over to Krissi's," she said.
Brooks added, "There was some discussion of some guy who came over and he and Bobbi Kristina fooled around — that's what Nick said!"
While Brooks did not identify the man by name, Radar learned he could be Duane Tyrone Hall, 24.
Article continues below advertisement
Brown posted a solo selfie of herself around 3 a.m., and then another of herself with Duane Tyrone Hall — about six hours before her unconscious body was discovered. Hall may have been the person who was initially identified in press reports as "Edwin Demarco."
Another source told Radar, "If Nick caught Bobbi Kristina in bed with a guy, it would certainly make sense that a violent confrontation between him and Whitney's troubled daughter would have occurred!"
And when Radar attempted to reach Hall to ask him about Brooks' comments, his mother, Murline, 57, said her son was "out of town" and unavailable for comment.
When asked if she was aware of a sexual relationship between Brown and her son, Murline replied: "I don't know anything about that so I can't help you there."
While never charged, Hall has been around drugs in the past. He and Gordon were seen together just days after Brown's accident when cops pulled Gordon over on Feb. 2 for a lane violation. Police found a small amount of marijuana residue in the center console of Gordon's car, but no charges were filed.
Hall was also named in a Jan. 14 police report when cops arrested Lomas for possession of marijuana and distribution of drugs at a Roswell motel. Hall was present, along with Lomas' girlfriend.