Exclusive
No Hope? Ben Affleck Secretly Consulting Divorce Lawyer As Marriage To Jennifer Garner Crumbles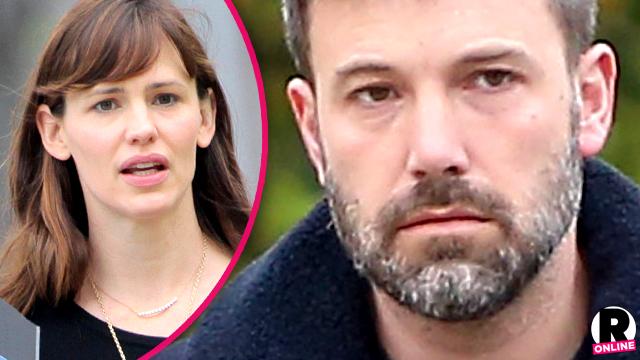 Ben Affleck and Jennifer Garner's marriage has been hanging by a thread for months, and it looks like he is ready to throw in the towel. RadarOnline.com has exclusively learned that Affleck is secretly consulting divorce attorneys about ending the marriage — and doing it soon.
"Ben and his team have definitely been engaging divorce attorneys," an insider told RadarOnline.com. "He's positioning for a divorce."
Article continues below advertisement
"Right now, it's just coming up with a strategy and whether or not it makes sense for Ben to do it quietly and jointly so there is no battle, or to do it on his own," the source said.
Meanwhile, as RadarOnline.com has reported, the couple are leading separate lives. Garner, 43, is spending time in Montreal filming her new movie, Nine Lives, while Affleck, 42, made gambling trips to Vegas on May 3 and May 14, and was also spotted solo in Canada on her birthday back in April.
He also skipped out on spending Mother's Day with his wife, according to an insider.
The couple went more than a month without being spotted together, in fact, before heading out for a seemingly tense trip to a local ice cream parlor in L.A. on May 28.
But the insider said that despite attempts to put on a united front in public, this time there could be no turning back.
"No one is surprised he is talking to attorneys," the source said. "They are more surprised they lasted this long."
Just a few years ago, "those closest to them thought … they were done, " the source continued. "Then they both got busy with work and she got pregnant" with son Samuel, 3. They also have two daughters: Violet, 9, and Seraphina, 6.
But as RadarOnline.com reported, another insider insists that Affleck has asked Garner to release a joint statement of their separation before their June 29 wedding anniversary.
Story developing.