Living In Fear: Doctors Recommend Hysterectomy For Barbra Streisand -- Terrified Of Cancer And Surgery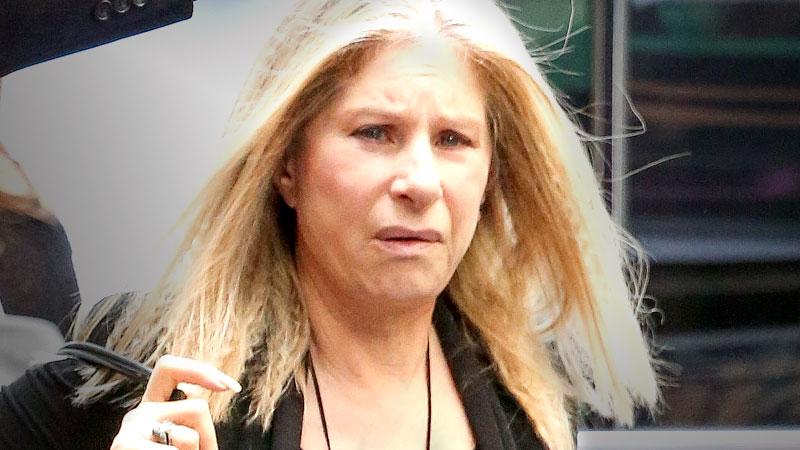 Ever since she underwent a secret surgery to remove a polyp discovered after a routine screening, Barbra Streisand has insisted on regular cancer screenings and colonoscopies, but now doctors are recommending that she undergo a hysterectomy, and that has the 73-year-old star terrified.
The National ENQUIRER ​reports that Streisand got part of her colon removed in 2004, and now, she is putting off this new procedure out of fear. "Barbara is scared to death of going under the knife again for a hysterectomy," an insider revealed. "The very thought of it riddles her with anxiety and fear."
Article continues below advertisement
Three years after her surgery, Streisand was hit with additional health problems -- this time, complications related to menopause. "Barbara has hot flashes, and night sweats, body aches and mood swings that make her incredibly irritable and on edge," a source said. In addition to these symptoms, post-menopausal women also risk cancers of the breast, uterus, cervix, and endometrium, The ENQUIRER​ reports.
"Barbra is deathly afraid of surgery and often harps on how much she hates the thought of being unconscious while surgeons root around insider her body," the insider says.
While Streisand's fear is common and understandable, sources close to the star wish she would spend less of her time worrying. "All of this obsessive drama is unnecessary, and now her close friends and family are worrying about her." The insider continued, "Her health concerns might be alleviated by having a hysterectomy, but she won't -- and it's creating havoc in her home life!"