Gone Hollywood! Bachelor 'Prince Farming' Chris Soules Planning To Stay In Los Angeles To Pursue Fame — Will Fiancée Whitney Bischoff Join Him?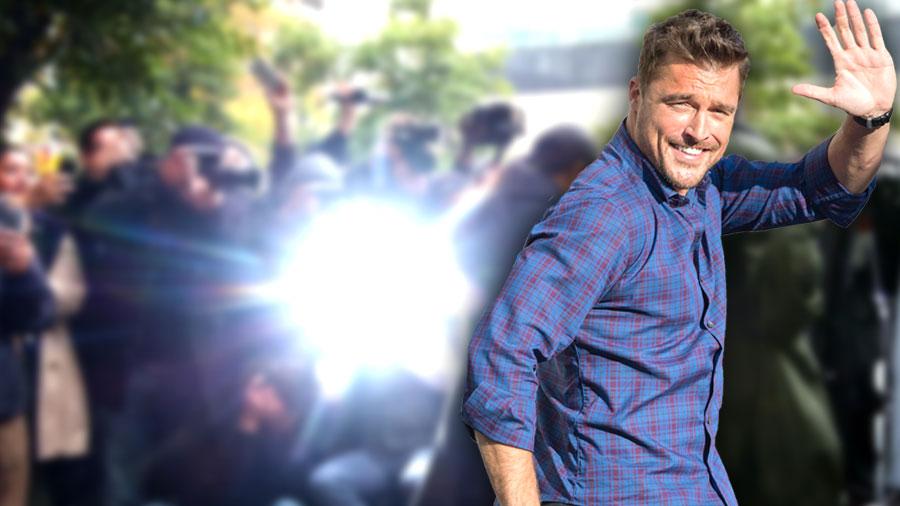 The Bachelor star Chris Soules was devastated after being voted off of Dancing With The Stars on Tuesday night, and it wasn't just because he won't take home the mirror ball trophy: Insiders tell RadarOnline.com that the Iowa farmer has grown accustomed to his new level of fame — and is planning on staying in Los Angeles to pursue the limelight!
"Chris has become obsessed with living in Hollywood, and loves the fame he got from being on The Bachelor and on Dancing With The Stars," an insider told Radar. "Being voted off DWTS will be very hard for Chris because he truly thought the Bachelor fans would get him through to the finals."
Article continues below advertisement
But he's not saying goodbye to Hollywood. After a press blitz in New York City, Soules will return to Los Angeles to prepare for the finale episode of DWTS — and he even has plans beyond that.
"His ego has grown out of control, and he now has a publicist, and manager!" the source said. "He would love to become known as a host for big events."
Where does that all leave his fiancée, Whitney Bischoff?
For the second week in a row, she didn't attend DWTS Monday or Tuesday night.
What's more, the normally-vocal and supportive beauty did not take to her social media pages to promote her fiancé for the dance competition.
The source added, "Whitney thought being on The Bachelor was fun, because she had truly fallen in love with Chris. She wants to leave that behind, and focus on starting her life with Chris away from the glare of Hollywood in the Midwest. Chris just doesn't seem ready to give that up, however."