'Bachelor' Breakup In The Works? Whitney Bischoff Not In 'DWTS' Audience To Support Chris Soules For 2nd Straight Week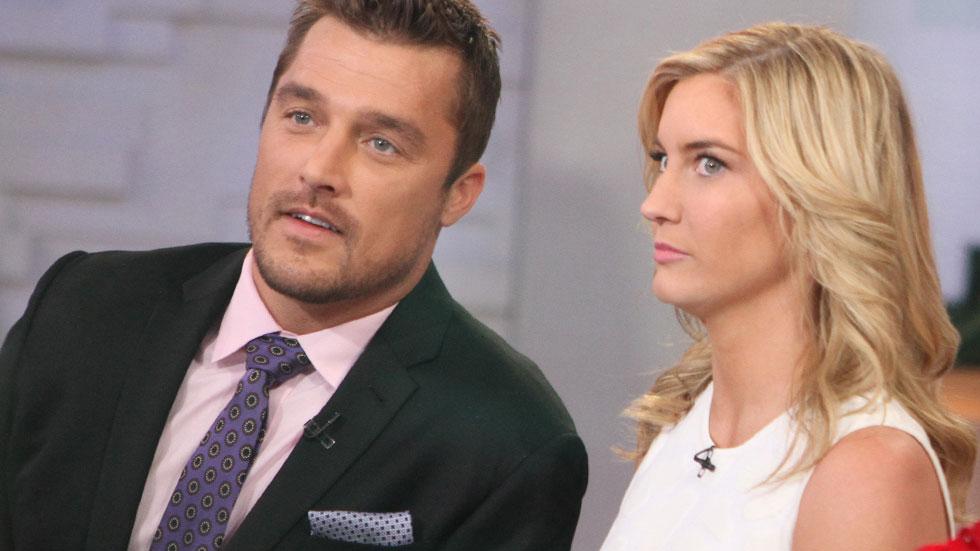 Whitney Bischoff, for the second week in a row, did not watch fiancé Chris Soules from the Dancing with the Stars audience, or support him on social media.
In addition, the normally-vocal and supportive beauty did not take to her social media pages to promote her fiancé for the dance competition, where he remains pitted against stars such as Rumer Willis, musician Riker Lynch and gymnast Nastia Liukin.
Article continues below advertisement
Bischoff, a stunning fertility nurse, didn't attend the tapings in Hollywood Monday, Soules told FOX411, because "it's actually the anniversary of her mom's death" due to complications from a blood clot, and she was "actually with family" on the day.
"It was tough," the Iowa hunk said of his love interest's absence, just two days after she hit the red carpet at the Kentucky Derby, while Soules was in Southern California honing his dance skills with partner Witney Carson.
As RadarOnline.com previously reported, the ABC couple have been on the skids as of late, with insiders telling RadarOnline.com that Bischoff's recent relocation to her native Chicago from Los Angeles (where Soules is filming the dance show) isn't "a trial break," but more of a permanent move. In addition, the source said that "Chris is happy" to have some space between them as he's more concerned with making a name for himself instead of nurturing the relationship.
Article continues below advertisement
Soules told Fox Monday that things are fine between him and his fiancee, despite the amount of time they've been apart as of late.
"She's able to kind of live; I'm kind of focused on trying to get the mirror ball," he said. "I talk to her in the evenings, we talk about the day and she's my number one fan.
"I know she's there for me and when all this is over, it will be nice to just be together."
He said that a lack of Instagram photos and Tweets showing the two are no indicator of how they're getting along.
"We've never been big social media people: A lot of people are like, 'Why aren't they posting pictures?'" he said. "It's not really who we are as a couple.
"We're together and we're in love and we're handling this like two adults."