Dirty Details: Andy Cohen Reveals The Most Famous Person He's Slept With – NSYNC's Lance Bass!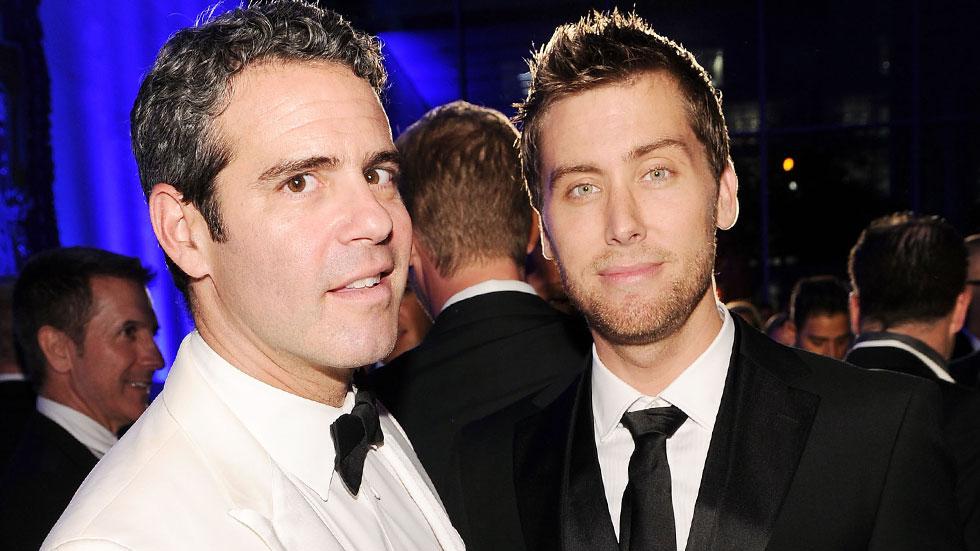 Andy Cohen reveals his greatest conquest – Lance Bass!
The tables were turned on Tuesday's edition of Watch What Happens Live, when Real Housewives of New York star Sonja Morgan interviewed Cohen for a change.
The show host revealed titillating facts regarding his life, most of which detailed his ghosts of sexual escapades past.
When asked who the most famous person he had ever slept with was, Cohen did not hesitant to "out" the already out-ed former NSYNC member Bass.
Article continues below advertisement
"The most famous person I ever slept with I guess is Lance Bass," Cohen grinned form ear-to-ear.
Watch the Video on RadarOnline:
For those who know Cohen's dating history better than others, this may not come as quite a shock. The late night TV personality had previously admitted in 2012 to kissing the singer.
Looks like he may have left out a detail or two the first time!
Unfortunately, Bass has moved on, marrying Michael Turchin in 2014 during a special on E! that was the first televised same-sex marriage in cable history.
Do you think Andy and Lance would've made a cute couple? Let us know in the comments below!