'An Open Secret': Preview For Shocking Doc About Hollywood Child Sex Abuse Premieres –– Features 'X-Men' Director's One-Time Accuser Michael Egan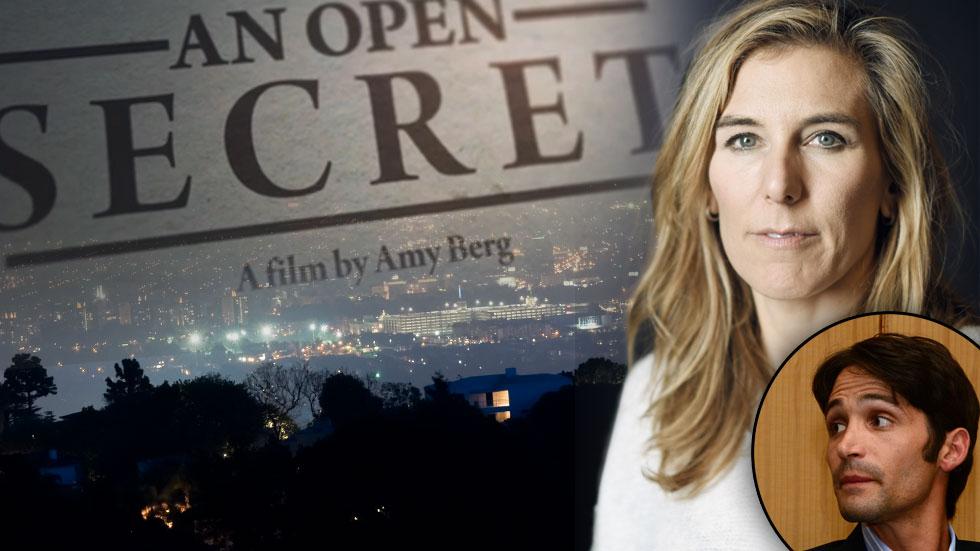 A preview for a film about Hollywood's most shocking of scandals -- underage sex abuse -- was released Wednesday, raising eyebrows for the presence of one key contributor.
Dubbed "An Open Secret," Oscar-nominated Amy Berg's documentary touts itself as "The Film Hollywood Doesn't Want You to See," and for good reason, as it attempts to blow the lid off alleged years-long sex abuse toward children who come to Tinseltown seeking fame.
Article continues below advertisement
The documentary tells the story of five men victimized by the salacious machine; one sticking point for critics is the inclusion of one of the five men, Michael Egan, whose credibility took a potential hit last summer when he withdrew four lawsuits against Hollywood big wigs, one of them believed to be X-Men director Bryan Singer.
Gabe Hoffman, the documentary's executive producer, said that the claims made in the doc are unrelated to Egan's past accusations against Singer.
"In the film, Egan does not discuss any of the allegations made in the lawsuits filed on his behalf in 2014. Those lawsuits, subsequently withdrawn, were filed well after, and completely independently from, his participation in An Open Secret," he said, adding that Egan's contributions to the doc "limited to descriptions of the sexual abuse he suffered … at the hands of (convicted sex offender) Mark Collins-Rector, and the aftermath wrought upon their lives, and their families."
Article continues below advertisement
Watch the video on RadarOnline.com
Some of the film is based on the Digital Entertainment Network, Collins-Rector's defunct online channel for teens that Singer was also linked to.
Hoffman said that Egan "has experienced great difficulties in his life following the sexual abuse he suffered while a teenager" in Hollywood, lauding "Mike's courage to appear in the film."
Vesuvio Entertainment CEO Greg H. Sims, whose company is partially distributing the movie, touted the film as one of the year's "most important" releases, as it "sheds light on one of the dirtiest secrets in Hollywood."
The , which while be showed at Cannes' Marché du Film later this month, opens in 20 theaters June 5.