Exclusive
Trying To Keep Up? Desperate Scott Disick 'Taking Every Job Offer Coming His Way' After Rehab — Paid Tweets & Worse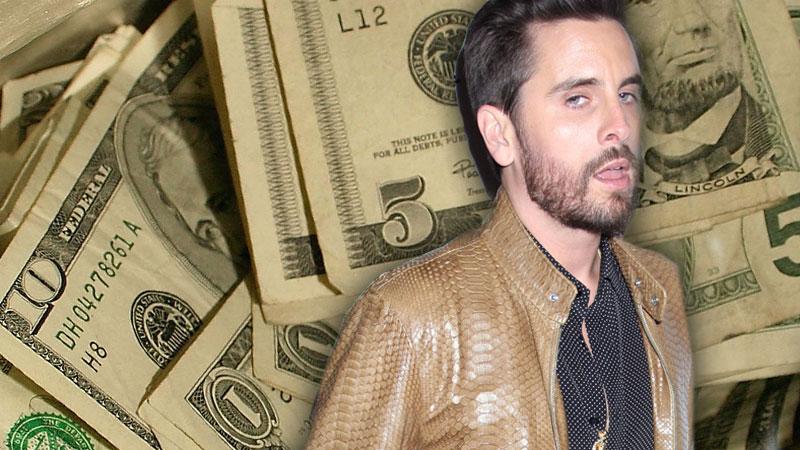 It takes a lot of money to live like a Lord! And RadarOnline.com has learned that just weeks after Scott Disick was paid to enter rehab, has been desperately reaching out his business contacts in search of ways to make more money — no matter how humiliating.
"Scott is letting everyone know that he wants deals. He is eager and hungry and open to anything," a source close to Disick reveals exclusively to Radar.
Article continues below advertisement
"In the past, Scott has been more image conscious, and only wanted to work on things that he thought fit the image of his Lord Disick brand. But now I think reality has set in that he has three kids to support and no real income," the source explained.
Known for his lavish spending and love of ultra-expensive clothes, cars and jewelry, Disick, 31, makes no excuses for his luxe lifestyle. But fans—and even family and friends—have always wondered: how can he afford it all? Even the most recent episode of Keeping Up With The Kardashians had longtime girlfriend Kourtney Kardashian's family asking what exactly the Lord does for a living.
Said the source, "Scott has always had his hand in a bunch of different things, from investing in clubs and restaurants to lending his name to branding and merchandise. But those never earned him much money. What he is really looking for now are deals with a tangible profit and quick turnaround. He needs to contribute to their household in a real way, so he is back on the club circuit."
Another source of quick income? Disick has been getting paid for sponsored tweets and Instagrams — posts that serve as promotional ads — for as many companies as he can.
On March 24, for example, he posted a Tweet that included a hashtag noting that he is a paid partner of Burger King:
Other recent tweets included praise for his rehab center, a mattress delivery company, a detox tea, and a new photo app.
"He doesn't care how silly it looks. From protein shakes to weight loss tea, even fast food and clothing, he's been doing as many of these paid posts as he can," the source revealed. "He may still act like the same old Scott, but at least now he is bringing in some money at the same time!"​