Exclusive
Cashing In! Scott Disick 'Getting Paid To Go To Rehab' In Costa Rica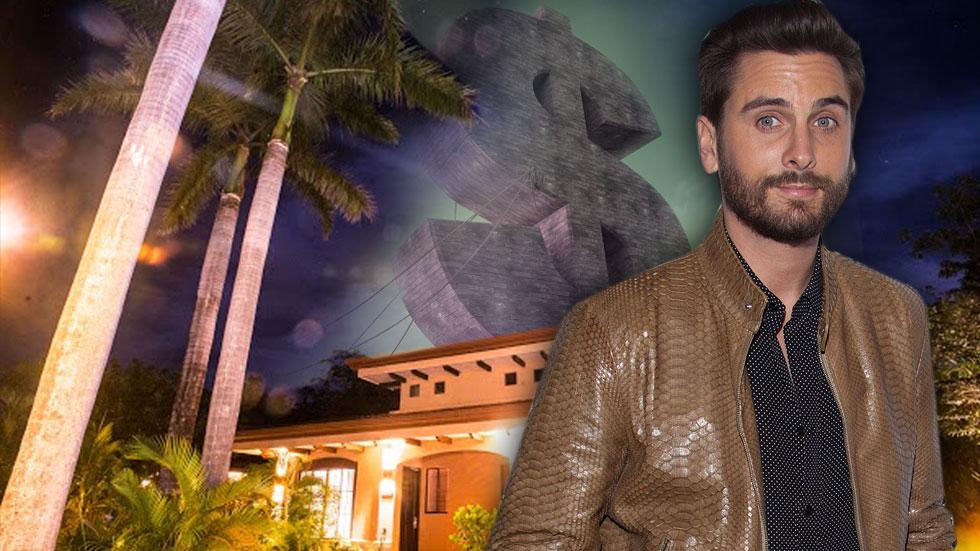 Scott Disick is getting a lot more out of his stay in rehab than just a clean path to sober living: Multiple sources tell RadarOnline.com that he's also banking a big paycheck!
"Scott's getting paid to go to rehab," a source told RadarOnline.com. "It's an endorsement deal. He was hired to be face of the rehab center."
Kourtney Kardashian's baby daddy chose to get clean at Rythmia Life Advancement Center in Costa Rica, a luxury facility more than 2,700 miles away from his family becaue he wants to "make sure that he is around to watch his kids get old," said a source. While that may be true, the extravagant, designer-clad Lord Disick's decision isn't altogether selfless.
Article continues below advertisement
"So he's there for two reasons— to get help and it's a business deal," the source said. "We all know he needs to be there and he does need help. But would he be there without the money? I don't know."
"The money contributed to his decision to be at that particular rehab place."
The 31-year-old and Kourtney, 35, have long had to deal with his out-of-control drinking on and off Keeping Up With The Kardashians and various spin-offs, but his recent "bender" in Atlantic City was the final straw, as RadarOnline.com was first to report.
Meanwhile, the eldest Kardashian sister is continuing to support her longtime partner no matter what his reasons are for seeking treatment.
"Whether he's there for money or not," added the source, "at the end of day Kourtney's happy he's getting help."
A rep for Rythmia LAC did not immediately respond to RadarOnline.com's request for comment.