Exclusive
Party Foul! Kim Kardashian Furious About 'Reckless' Scott Disick's Party-Crashing In Paris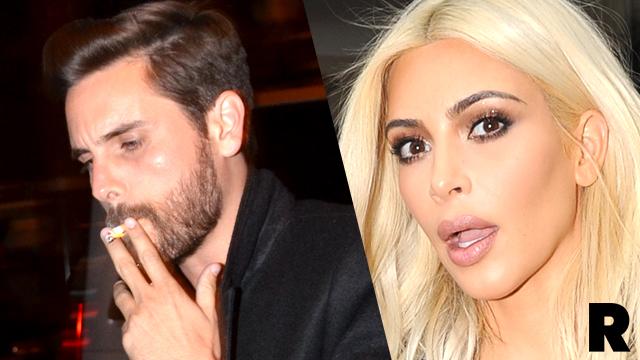 When Scott Disick blew off his paid appearances in London and showed up in Paris to party with the Kardashians, the whole family was shocked — and RadarOnline.com has learned that Kim Kardashian, in particular, was furious!
Kourtney Kardashians' baby daddy was slated to attend meet and greets in various pubs and nightclubs in the U.K. last week, but the 31-year-old fled to the City of Light to hit up Fashion Week parties with the rest of her family.
Article continues below advertisement
"Kim was totally shocked when Scott showed up," a source close to the family told RadarOnline.com. "She couldn't believe that he would blow off events that he had been paid for to come to Paris. Kim is all about business and this was business. He had been paid to be there and he totally shirked his responsibility."
As RadarOnline.com has previously reported, Kim is worried that Kourtney's baby daddy is heading down a destructive path that is going to be detrimental for the family financially and this is just another example of his unsavory behavior.
"Kim thinks Scott was totally reckless by ditching the British events to come to Paris," the source told RadarOnline.com. "She is really worried that he isn't thinking about his family first. And if he can't get his life under control then she wants him to get help. Either go back to rehab or figure out something else that will work."
While Kim and Disick have an incredibly close relationship, the source said she is not going to let him hurt her sister.
"Kim wants the best for Kourtney and she doesn't want to see her sister's family put in jeopardy over Scott's behavior. This has to stop now."
​