A Bust In Britain: Scott Disick Enrages Clubs In Ditching U.K Tour Early To Jet To Fashion Week With Kim & Kanye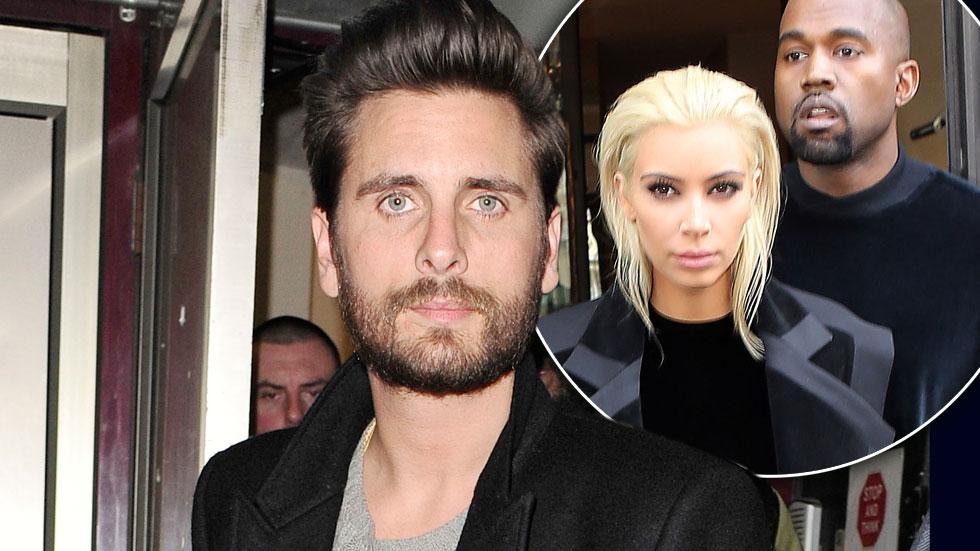 Scott Disick's of the U.K. came to an abrupt halt Thursday, when the reality star flaked out on a pair of promoters, to join Kim Kardashian and Kanye West in Paris.
The Lord of reality TV was slated to make appearances at the Switch club in Southampton, and Cameo club in Bournemouth, but ditched those obligations following a rough few weeks of trying to stay sober on a circuit of booze-drenched watering holes.
Article continues below advertisement
Disick's manager Mark Brewer tweeted Thursday evening that the male socialite would not be socializing with locals at both venues "due to unforeseen circumstances."
But management at the Switch club were not so diplomatic on their Facebook page, calling him a "trainwreck," and another derogatory phrase, and claiming that "the real truth is he's gone to Paris to party and ignore his fans."
Adding that they wished they "could put on here some more info on why he's not here," club officials said that the 31-year-old's "manager is spineless too," as he was "ignoring phone calls.
"These famous-for-nothing celebs have too much money" and don't realize they are letting down venues, ruining people's reputations and livelihoods and disappointing their fans, club officials said.
Cameo club management took a similar tack after relying on Disick turned out to be a bad move, telling Mail Online that Kourtney Kardashian's baby daddy "decided at the last minute to travel to Paris, instead of meeting his contractual obligations to attend nightclubs."
Disick's tour was slated to end Saturday, but perhaps the premature end came as a result of the previously-mentioned sobriety struggles, and an incident last week at the Manchester Lowry hotel, as sources told The Sun that Disick was almost two hours late, left early, rude to fans in that outing.