Exclusive
Tempting Fate? Inside Scott Disick's 'Sober Struggle' On UK Club Tour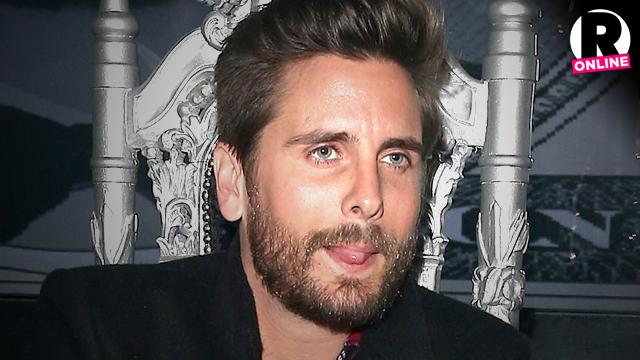 Scott Disick has embarked on yet another overseas club appearance stint, this time hitting up Liverpool and Manchester in the UK before heading back to the states. And although Lord Disick did not bring his chaperone girlfriend, Kourtney Kardashian, along for the festivities, a source close to the family has revealed that she has been pivotal in keeping him sober during the trip.
"Scott has stayed sober and, unlike last trip, he has been in constant communication with Kourtney," a Kardashian family insider reveals to RadarOnline.com exclusively. "He knows that she has people watching him like a hawk while he is overseas. So far, so good."
Article continues below advertisement
As RadarOnline.com reported, Disick, 31, has been struggling with substances for many years, but his battle took a turn for the worst last summer, when he was hospitalized for alcohol and pill overdose while filming Kourtney & Khloe Take the Hamptons.
Now, almost a year later, the father to Mason, 5, Penelope, 2, and newborn son, Reign, "is on the right track," the insider tells RadarOnline.com. "Although he is not 100 percent alcohol-free all the time, he is working towards a healthier self by eliminating the people and things in his life that were toxic."
According to the source, "This is the approach that he is taking with his therapist right now because the 12-step method is just not for him. He's tried it several times, to no avail."
Do you think that Scott Disick seems to be beating his demons lately? Let us know in the comments below.