Party Dad! Scott Disick Names Son Reign Aston After Seattle Club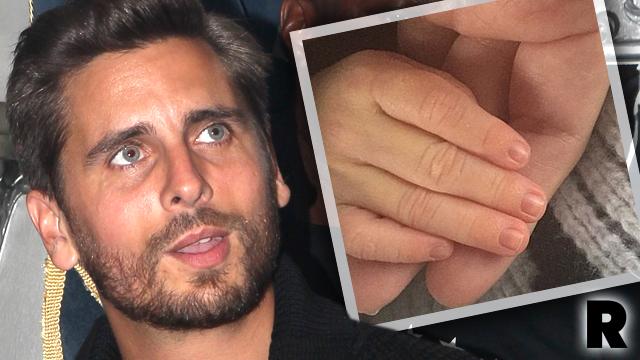 It's no secret that Scott Disick enjoys nightclubs and booze.
But the bad boy daddy of three's passion for partying even influenced his newborn son's name, Reign Aston Disick, RadarOnline.com can reveal.
Disick spent a night out at Seattle club Aston Manor in February 2014, and sources say he had so much fun, he wanted the moniker to live on.
"He partied pretty hard like he normally does," the source says. "And then he was talking about the club with the managers and a server."
Article continues below advertisement
It was during the conversation that the 31-year-old rehab vet revealed his idea.
"He actually said, 'Aston, I love that name. I'm going to name my son Aston,'" the source says.
When his long suffering partner Kourtney Kardashian, 35, gave birth on December 14, Disick lived up to his word.
Now he can remember his wild night out for the rest of his life.
"At the end of the night, he went back to the hotel with a couple of staff members," the source says. "They got drunk and started prank calling people at 4 am!"
Clearly pleased with Disick's antics— and naming decision— the club is trying to book the party boy reality star again.