Exclusive
Sleuthing On Scott! Kourtney Kardashian Has 'Hired Spies' To Catch Disick Drinking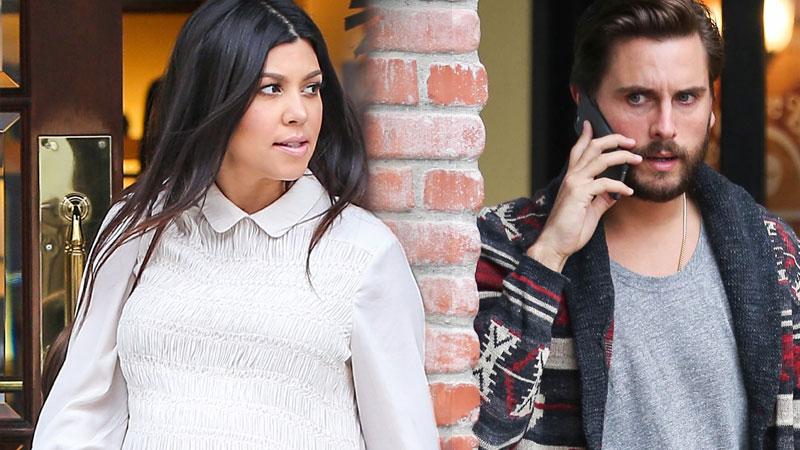 Desperate Kourtney Kardashian doesn't believe baby daddy Scott Disick is sober. So instead of falling for his lies, RadarOnline.com has learned she's taken matters into her own hands and is searching for the truth — by hiring spies to catch him drinking!
Disick is in the midst of a nightclub tour and a source close to Kardashian tells RadarOnline.com exclusively, "Just to be safe, Kourtney has had people watching him at all of the events he attended."
Article continues below advertisement
"Kourtney literally hired spies to catch Scott drinking and that is just sad," the insider says.
After an appearance at a booze-fueled event in Scottsdale, Arizona, on January 14, Disick headed to Las Vegas, Nevada, this past Saturday, where he made a point to show that he was not drinking any alcohol – only water.
And although the insider tells RadarOnline.com that "Scott is good at covering his tracks" when it comes to his drinking, the friend says that his girlfriend and mother to Mason, 5, Penelope, 2 and newborn son, Reign, "is also always very good at catching him."
"Scott is an awful liar and Kourtney always finds out," the source adds.
Following reports that Disick "trashed hotel rooms" while drinking on another supposed bender, the source says this could mean the end to the couple's rocky relationship.
"She's has given Scott enough chances and if he goes into a bender right now, this will be the end and she will leave him," the source previously said.
Indeed, the future does not look bright.
Do you think it is wrong of Kourtney Kardashian to hire spies to keep tabs on Scott Disick? Let us know in the comments.