Exclusive
Nowhere To Run! Scott Disick Is Being 'Held Hostage' In His Own Home By Kourtney Kardashian & Sisters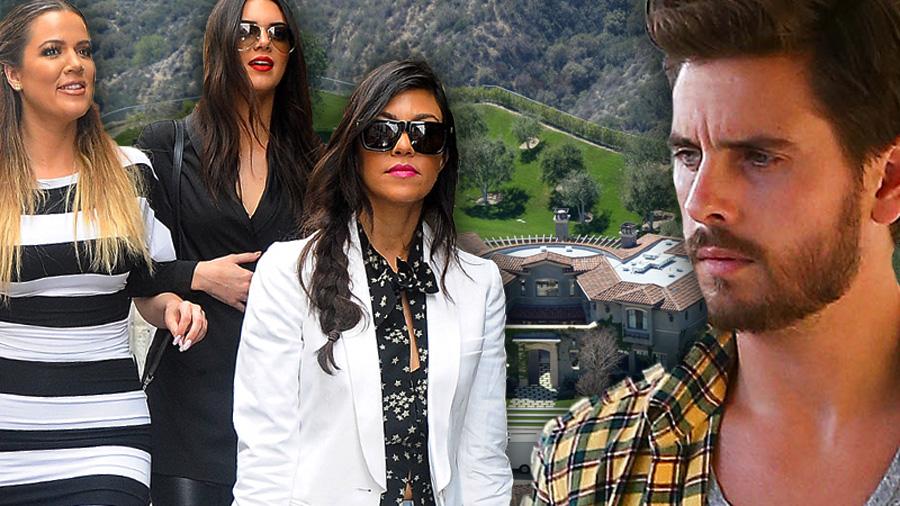 When being watched by the very large Kardashian klan, there is nowhere to hide!
Kourtney Kardashian is holding baby daddy Scott Disick "hostage in his own home," a source close to the Kourtney & Khloe Take The Hamptons reality family tells RadarOnline.com exclusively.
"Kourtney is not letting Scott out of her sights right now and her family is all coming over non-stop to see the new baby," the insider says, referring to the couple's newborn son, Reign. (The pair also shares son Mason, 5, and daughter Penelope, 2.)
Article continues below advertisement
"Kourtney's family cares way too much about Scott to let him fall again like he does when he is not supervised by all of them."
As RadarOnline.com previously reported, Disick, 31, who secretly entered rehab over the summer after being hospitalized for alcohol poisoning, is currently seeking the help of an addiction specialist to battle his demons.
"Scott has stepped up to the plate as a partner, father and family member. The fact that her and Scott are doing so well right now is because he is sober," the family insider explains.
"With all of the stress that these past couple of weeks have brought him, with her giving birth and New Years and all, she does not want him to go and screw it all up by going on a bender."
Do you think that Scott Disick is going to beat his demons and kick drinking once and for all? Let us know in the comments below.