Monster Mom? Rosie O'Donnell's Ex Michelle Rounds Claims Their Baby Has '24/7 Nannies' With TV Star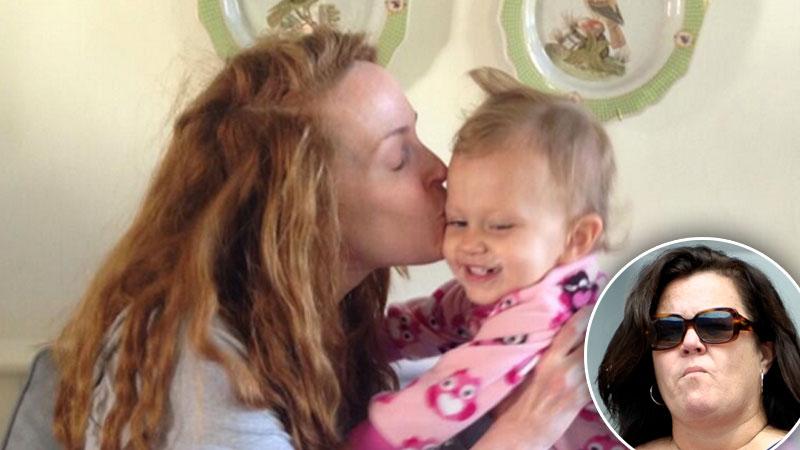 Rosie O'Donnell's divorce is getting nasty! In the latest round of her custody battle, her estranged wife Michelle Rounds spoke out and slammed her ex's parenting, saying that their daughter has "24/7 nannies" while she's with O'Donnell and that her discipline is non-existent.
Rounds told Entertainment Tonight's Brooke Anderson that that she did not file for sole custody of two-year-old Dakota as a money grab.
Article continues below advertisement
"I made my first million before the age of 39, that was before I met Rosie," Rounds told Anderson. The couple married in 2012 and adopted the baby girl the following year.
"I don't need Rosie's money, I don't want Rosie's money. None of the houses were in my name, none of the cars were in my name. Nothing was in my name," she said. "The pre-nup money means nothing to me. I will walk away from the pre-nup if Rosie will give me full custody."
Rounds then slammed The View host for her parenting, claiming that she is better equipped to care for their daughter.
"I just want my child to have the best possible environment to grow up in a normal life. Right now she has 24/7 nannies over there at Rosie's house," she claimed. "I don't want my child to have a nanny. I want her to be outside playing, I want to be with her. I want to go to all the parent conferences … and that's just not what it's about over there."
Article continues below advertisement
She also critiqued O'Donnell and said she has a diametrically opposed method of parenting.
"I'm at my daughter's every beck and call. I give her mild discipline instead of like carte blanche, do whatever you want, which is more or less how Rosie likes to do things," she claimed.
Rounds told Anderson that she finds their custody battle unfortunate.
"It makes me feel very sad that it has come to this, that Rosie and her publicist feel like they need to do this character assassination," she insisted. "I'm not quite sure why they feel the need to do this."
Tune into Entertainment Tonight this evening, April 29, to see the full interview. Check local listings for airtimes.