He's Not Just A Lord, He's A Legend! Rob Kardashian Hails Scott Disick On Instagram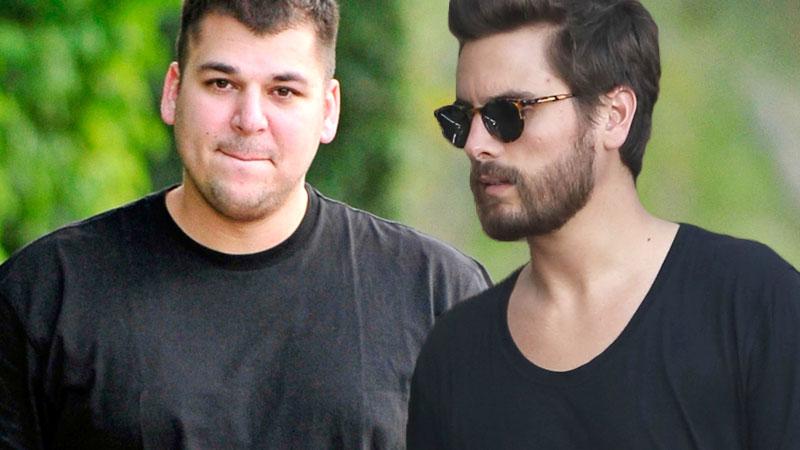 Rob Kardashian's been on a rocky road with his sisters' suitors such as Kanye West and Lamar Odom, but the embattled reality star has nothing but love for Scott Disick.
The 28-year-old black sheep of reality TV's first family took to Instagram on Tuesday to pay homage to Lord Disick, posting a meme of Kourtney's baby daddy that read, "I just need money for a helicopter." (The image was pulled from a 2014 episode of Keeping Up with the Kardashians.)
Article continues below advertisement
https://instagram.com/p/06kfZppWSA/
As RadarOnline.com previously reported, Scott "totally had Rob's back" after the younger brother shockingly compared his sister Kim to the "b*tch from Gone Girl" in an Instagram post -- a gesture which has Kim's husband Kanye West fuming over the disrespect.
But unlike Kanye, "Scott cannot stand Kim and he only tolerates her because he has to," a source told Radar, citing the longtime tension between the two.
"Kim has always tried to do everything she can to get him out of the picture, such as the time she hired private detectives to try and catch him cheating on Kourtney."
When Scott saw the controversial Gone Girl comparison, "He was beyond happy ... because he couldn't agree with Rob more," the source added.
Disick might be Rob's last shoulder to cry on, as he's been on the outs with his one-time best bud, Khloe Kardashian's ex-husband Odom.
"Rob has been living with Khloe and he doesn't want to upset her by hanging out with Lamar," a source told Radar, noting that even if he did try to reach out, nothing might come of it.
"Lamar has also become a recluse," the source said, "and hardly ever answers his phone."