Exclusive
Good Riddance! Patrick Dempsey Axed Over Bad Behavior On Set, Source Claims — Showed Up Late, Forgot Lines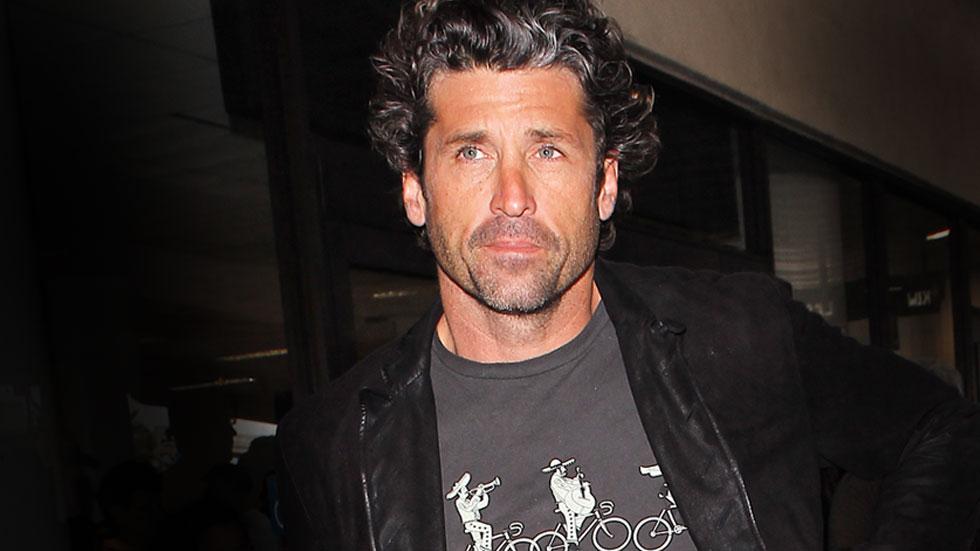 Patrick Dempsey's sudden departure from Grey's Anatomy on Thursday night shocked fans. But RadarOnline.com has learned that the script surprise was a long time in the making: According to an on-set insider, series creator Shonda Rhimes had no choice but to let him go after the actor began acting like a major pain.
A source close to the situation told RadarOnline.com, "Shonda had no other choice but to fire Patrick! He had been showing up late, and was holding up production because he couldn't remember his lines. This was such a departure from Patrick's prior work ethic as he had always been on time, and ready to go."
Article continues below advertisement
"There was definitely a lot going on in Patrick's personal life with the breakdown of his marriage, and Shonda had been very understanding," the source said. "He was indeed suspended mid-season, and was given another chance to get back on track. But when Patrick returned, there was a chip on his shoulder, and the cast was being impacted."
Another insider added, "Shonda shouldn't be blamed. This is on Patrick and no one else."
In fact, RadarOnline.com has learned the cast didn't even throw a goodbye party for the actor — who still had one year left on his contract.
Dempsey had signed a two year deal to remain on the show through 2016.
In a revealing interview with Entertainment Weekly, Dempsey confirmed there was no going away party, or no tears on his final day.
"It was very quiet. , I got in my car, got in rush hour traffic, and two hours later I was home," Dempsey said.
Rhimes released a statement about the shocking plot twist: "Derek Shepherd is and will always be an incredibly important character — for Meredith, for me and for the fans. I absolutely never imagined saying goodbye to our 'McDreamy.' Patrick Dempsey's performance shaped Derek in a way that I know we both hope became a meaningful example — happy, sad, romantic, painful and always true — of what young women should demand from modern love. His loss will be felt by all. Now, Meredith and the entire Grey's Anatomy family are about to enter uncharted territory as we head into this new chapter of her life. The possibilities for what may come are endless. As Ellis Grey would say: 'the carousel never stops turning.'"​