Exclusive
'RHOC' Alum Lydia McLaughlin Talks New Friendship With Former Nemeses Gretchen Rossi & Slade Smiley: 'We Were In Battle Together!'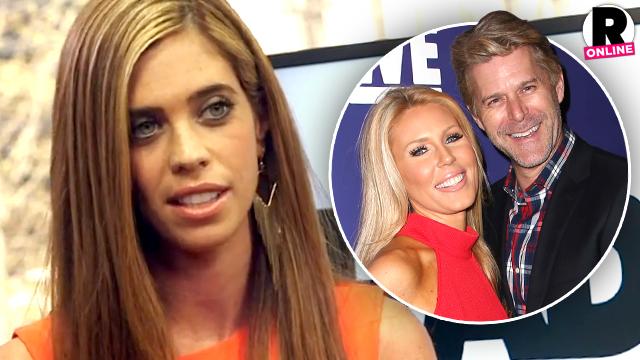 On season eight of the Real Housewives of Orange County, cast sweetheart Lydia McLaughlin clashed with controversial couple Gretchen Rossi and Slade Smiley.
But in her new book, Beyond Orange County: A Housewives Guide To Faith & Happiness, the onetime Bravo star reveals that she became close friends with the pair after she left the show in 2013.
And now in an exclusive video interview with RadarOnline.com, McLaughlin, 34, is opening up about her bond with the fellow former Real Housewife.
Article continues below advertisement
"I never really got the chance to get to know her. We kinda rubbed each other the wrong way," she says. "But now we are really great friends. She lives right down the road. Literally right before I came to New York, she stopped by my house while she was on a bike ride."
It's actually much easier to play nice off-camera, McLaughlin insists.
"Both of us off the show has allowed us to get a relationship organically, and realize that we have a lot in common," she explains. "It's just shifted into a natural friendship rather than a competition or anything like that."
Rossi's fiancé Smiley, 41, infuriated the mother-of-three when he nicknamed her "cheeseburger," an obvious jab at her thin frame, at a party caught on camera during their time on the show. But according to the fervent Christian Californian, all has been forgiven.
"We talked about it, Slade and I, just about the whole "hamburger" remark, and he apologized and I feel like I've gotten to know him better and know his sense of humor and who he is," she says. "He didn't mean any harm by that."
And she knows the friendships won't be short lived. McLaughlin says she and Rossi, 36, are "forever bonded" because they survived the drama-filled Housewives together, which she compares to war.
"We understand what each other went through" she says. "It's like going to war with somebody and then coming back and being like, 'We're bonded forever. We were in battle together."
Will Lydia remain friends with Gretchen and Slade? Sound off in the comments and watch the video interview below!