Real Housewives of Orange County: Lydia McLaughlin Tells Off Slade Smiley After Weight Jab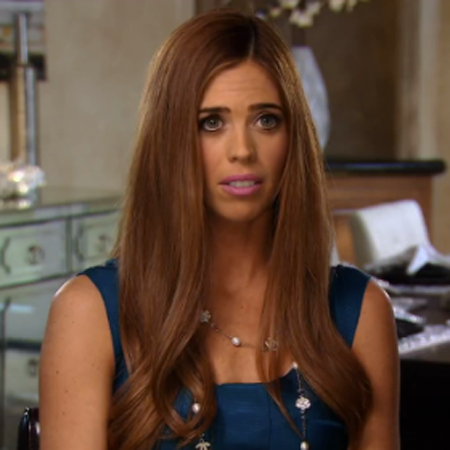 Article continues below advertisement
Lydia confronted Slade and Gretchen about his less-than-endearing habit, telling him, "I felt like it wasn't a joke, and it was not like you were making it directly at me, you were whispering it to Gretchen, so that made me feel bad."
Lydia then pointed out that Slade's side barbs have often left psychological scars on their targets that resulted in plastic surgery -- specifically, in Vicki Gunvalson's case, after he called her "Miss Piggy,' after which she got a nose job.
"Exactly, I'm so influential," Slade shot back, denying he was responsible for any of Vicki's frequent trips under the knife.
After a few more unpleasantries, Gretchen jumped in and defended her man, telling Lydia, "I really want to be friends with you and cool with you … but now you're starting to upset me."
Watch the video on RadarOnline.com
In an off-camera interview, Lydia, a mother-of-two, called out Slade again, saying he should learn how to treat women properly, before jabbing at Gretchen on the back end.
"He should check me out less and pay more attention to Malibu Beach Barbie!" she said, referring to her seemingly too-perfect castmate.
The Real Housewives of Orange County airs on Bravo Monday at 9/8c.