New Heartache! Liza Minnelli's Sister Lorna Luft's Cancer Returns — Now Friends Fear For Liza's Sobriety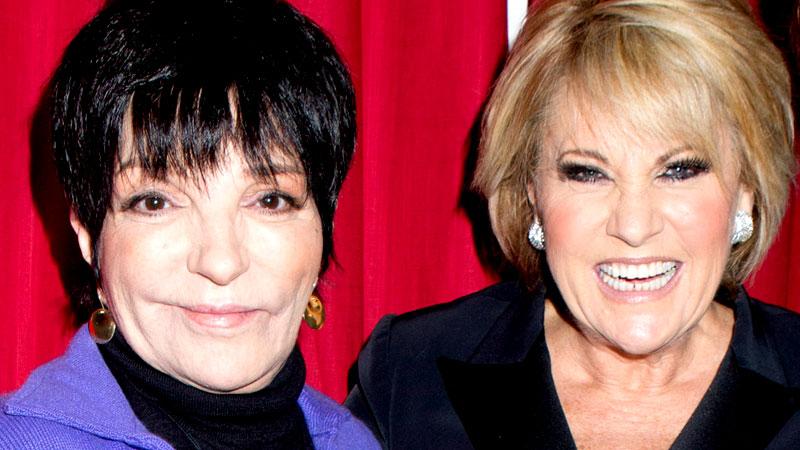 Cancer has once again struck Liza Minnelli's sister – and friends fear the setback will devastate the struggling Cabaret star.
With Minnelli just , The National Enquirer can exclusively reveal that her sister Lorna Luft is still not recovered after undergoing treatment for breast cancer in 2013.
"Lorna discovered in March that her cancer has returned," a close source to the star told The Enquirer.
"This could be a major blow to Liza's struggles."
Article continues below advertisement
Luft, 62, was first diagnosed with Stage 2 breast cancer in 2012. She opted for a lumpectomy and completed six rounds of preventative chemotherapy in 2013.
The Enquirer revealed at the time that friends feared the diagnosis would lead Minnelli back to alcohol and drugs.
Sadly, they were right to be concerned.
As The ENQUIRER recently reported, a dangerous combination of booze and prescription pills landed 69-year-old Minnelli back in rehab earlier this year. Her rep, Scott Gorenstein, announced in March that Minnelli was in treatment, but the singer checked out in April and was spotted dining in L.A.
As Luft battled through her first bout with cancer in 2013, Minnelli bravely performed at a breast cancer fundraiser with her half-sister, although she'd broken her wrist the day before in a fall.
"Nothing was going to stop me from coming here tonight," the showbiz icon told the crowd. "Lorna asked me to be here and I wouldn't let her down."
Added an insider, "There's no question Liza will be devastated by the latest news. Everyone is praying both she and Lorna can make it through this difficult time."