Exclusive
Liza Minnelli Confirms: I Was Recruited To Stage Intervention On Lindsay Lohan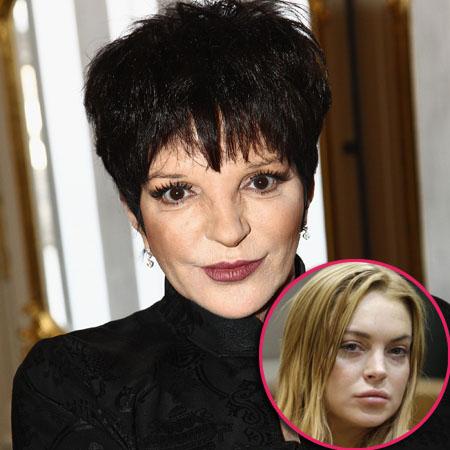 Forget dad Michael, troubled LiLo almost had Liza Minnelli stage an intervention on her, RadarOnline.com has exclusively learned.
A rep for the 67-year-old actress/singer has confirmed she was approached last December, but was unable to help a concerned friend of Lohan who was attempting to orchestrate the intervention because she "was on tour in South America."
The man who approached Minnelli was 26-year-old Lohan's close friend, Claus Hjelmbak, who was in a hotel room when Lohan alleged she was assaulted last September.
Article continues below advertisement
"Claus was desperate to do anything to try and save Lindsay's life," a source close to the situation revealed to RadarOnline.com.
"He was so concerned for her well-being because of her continued use of prescription pills and booze."
"He reached out to Liza Minnelli's camp, in the hope that she could help. Liza has battled her own demons with alcohol and has been very supportive publicly of Lindsay."
Scary Movie 5 star Lohan "considers Liza as an icon" of show business, the source added, thus "Claus thought that if anyone could get through to Lindsay, Liza could be that person."
Last year, three-time Tony winner Minnelli spoke out about Lohan, giving her seal of approval after the oft-troubled actress was cast as her close friend Elizabeth Taylor in Lifetime's Liz & Dick.
"She's lovely," Minnelli said. "She's a good actress."
Minnelli has battled her own addictions in the past and attended the Betty Ford Center in 1984, the same clinic Lohan has been treated at.
"I will tell you this," the daughter of Judy Garland said in 2008, "It's been a long, long time (since my last drink). I'm a recovering alcoholic, though. I will never say, 'I've recovered.'"
As part of a plea deal Lohan accepted in March for lying to police about a car crash she was involved in, Lohan was ordered to enroll in a rehabilitation facility before May.
It will be her sixth trip to a treatment center since 2007; Lohan's spent a total of 250 days seeking treatment for alcohol and prescription drug abuse.
Hjelmbak had no comment when contacted.