'Shame On Kim Richards!' Lisa Rinna Slams 'Real Housewives' Co-Star Over Rumor Her Husband Harry Hamlin Cheated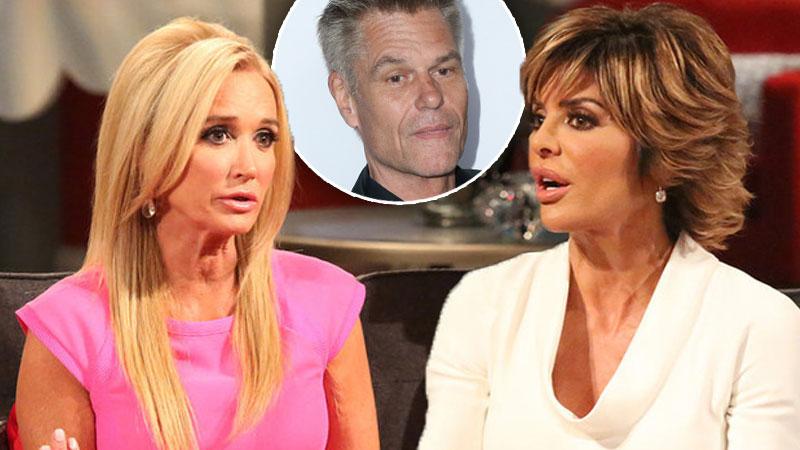 Lisa Rinna said that Kim Richards spreading rumors about her husband Harry Hamlin cheating were "irresponsible and dangerous."
The former Days of Our Lives star, who's been married to the L.A. Law hunk since 1997, told Access Hollywood Live Thursday that while "Harry didn't do anything," the idea that her co-star rival "threw that out into the universe … fired me up, to be honest with you."
She said the unprovable nature of the cheating rumors -- which Kim said she "heard" during the show's recent reunion special -- is what cuts the deepest.
Article continues below advertisement
"When you insinuate something about someone, it's out forever," she said. "I mean, it really is -- you can't prove a negative -- no one will ever truly believe it."
She continued, "Shame on Kim Richards for going after him and not going after me -- shame on her."
In spite of the shake-up, Lisa said her bond with her significant other remains stronger than ever.
"I love my husband," she told the show. "I adore my husband … I have a beautiful family and marriage."
Those deep feelings, Lisa said, fueled her anger toward Richards, and there looks to be no end to the feud in sight.
"If you wonder why it was a hot button for me," she said, "it's because I'm very protective of this man."