Bikini Booty! Kristin Cavallari Shows Off Perfect Rear End While On The Beach With Her Son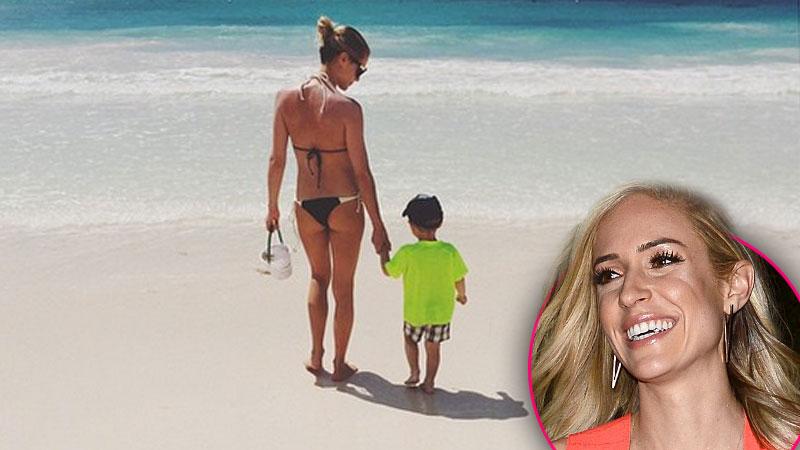 Kristin Cavallari's workouts are paying off, as the bikini beauty posted a picture of her firm and shapely rear end while holding her 2-year-old son's hand on the beach.
The 28-year-old mother-of-two posted the shot to Instagram with the caption, "Paradise with my boys," and an emoji of a heart.
The wife of NFL quarterback Jay Cutler wore a black bikini with white trim on the outing, with her hair in a bun and sunglasses.
Article continues below advertisement
The former Hills star, who gave birth to her second child Jaxon last May, continues to maintain an unbelievable figure with a strict regimen of diet and exercise.
https://instagram.com/p/0--b-LtQ17/?taken-by=kristincavallari
"I don't know why or how, but after I had children, my body literally changed," she told E! about her figure. "Now, for me, it's about trying to keep muscle on so I don't look too thin -- because it's very easy, especially because I have no curves, that I can look really skinny and I don't like that look."