'She's The Best Actress I Ever Met!' Kim Richards' Ex Claims 'RHOBH' Star Fooled Fans With Her 'Acting' On 'Dr. Phil'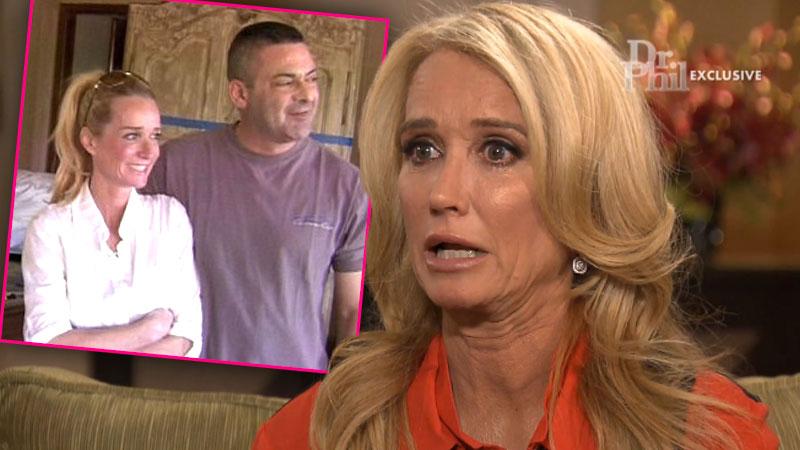 Kim Richards made several shocking confessions in her Dr. Phil interview, but can she be believed? Her ex-boyfriend weighed in during an exclusive interview with RadarOnline.com.
On Tuesday's Dr. Phil show, Richards raid eyebrows saying, "I am an alcoholic: I just want to do the right thing, and I want to be the strongest I can be."
But there's one person who's not buying her sob story -- her ex.
Before the show aired, Ken Blumenfeld (who often appeared on The Real Housewives of Beverly Hills before their breakup in 2013) told RadarOnline.com he wasn't going to be fooled by her performance.
Article continues below advertisement
"No matter what she says on Dr. Phil, she can make you believe anything and anybody will believe what she says," Ken Blumenfeld he said. "She's the best actress I ever met ..."
Blumenfeld -- who previously told RadarOnline.com that her family accounts for a "huge portion" of her drinking issues -- said he hasn't forgotten how he was thrown under the bus for her struggle with sobriety in 2011.
"I've never seen anything like it, when I realized it was acting, and not the truth," he added of his relationship woes with Kim.
In another on-camera confession, Kim also admitted that her on-going feud with sister and co-star Kyle had led to a five-month estrangement before the reunion, and that she received only a brief text from her after her arrest.
"She actually texted me after my arrest for the first time in five months," Kim said. "She asked me if I was OK. I haven't spoken to her; it's been a bad year for us."