'RHOBH' Reunion Bombshell! Kim Richards Blames Kyle's Daughter For Vicious Dog Attack In Tonight's Episode — What To Expect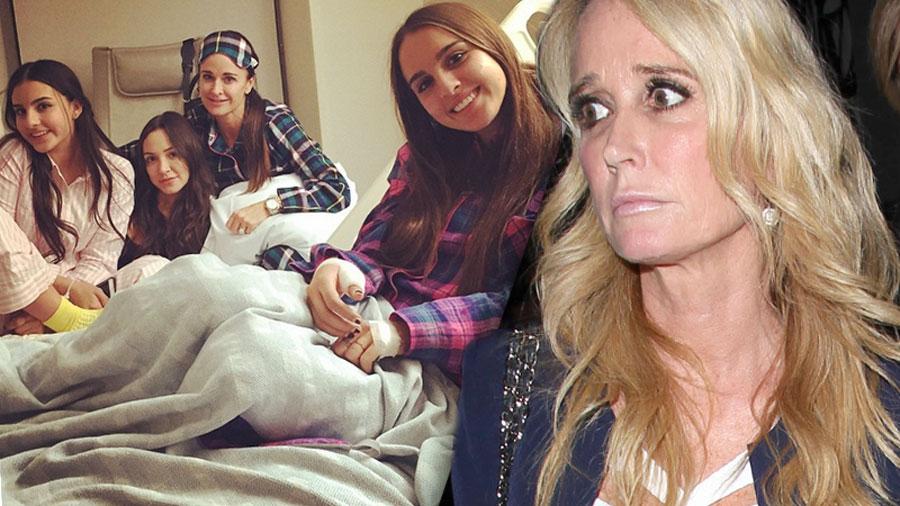 Kim Richards and sister Kyle have been feuding for months, ever since Kyle's daughter, Alexia, was attacked by Kim's pit bull late last year. Tonight, RadarOnline.com has learned, those tensions will explode on The Real Housewives of Beverly Hills reunion, when Kim actually blames Kyle's teen for the incident!
On the RHOBH reunion episode airing tonight, "Kim says Alexia's sudden movement towards the pit bull, Kingsley, caused the dog to be startled and bite the teenager," an insider tells Radar. "Kim accepts absolutely no responsibility for the dog biting incident, which makes Kyle absolutely nuts. Kyle gets understandably very upset after Kim suggests that the dog bite was Alexia's fault."
Article continues below advertisement
"The dog bite is what caused the sisters to go to war in the first place, and they no longer are speaking to each other," the source said.
Alexia was bitten by Kingsley last November. She was hospitalized following the incident, and required surgery to her hand.
Kingsley was sent to doggie rehab, in the hopes of getting the pup to change its aggressive habits.
However, according to the source, "The dog was returned to Kim, and absolutely nothing changed. If someone comes over to the house, Kingsely is locked up. It's only a matter of time until the dog snaps and hurts another person, or even a small child."