Exclusive
Keeping It Together! Khloe Kardashian Steps In To Save Her Feuding Family -- 'What Dad Would Want'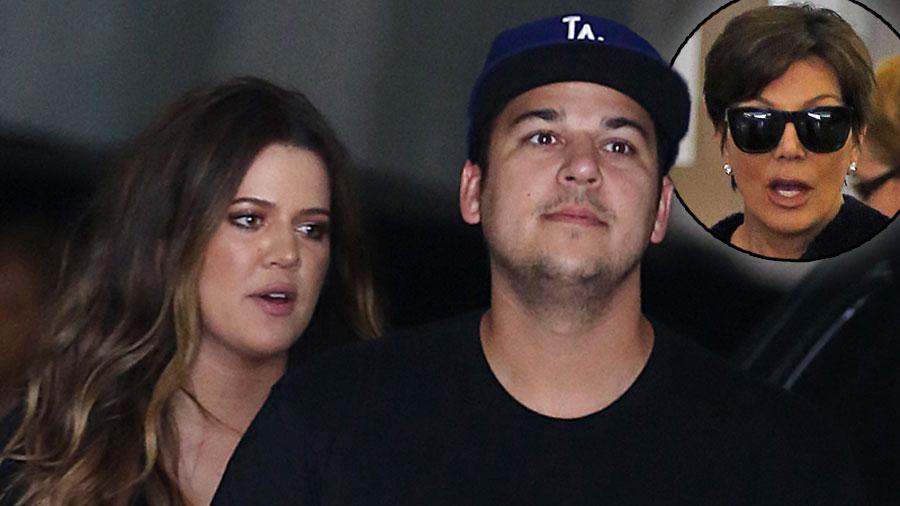 Whether it's Rob Kardashian feuding with Kim, Kylie Jenner fighting with Kendall, or Kris Jenner sparring with Bruce, the Kardashian family has never been so divided. Now, insiders tell RadarOnline.com, middle sister Khloe is ready to take action to reunite her fractured family.
First up, "Khloe is desperately trying to salvage Rob's relationship with Kris because she knows that she is the only one that Rob will listen to," a Kardashian insider tells RadarOnline.com.
Article continues below advertisement
As RadarOnline.com previously reported, 28-year-old Rob has been in a heated argument with his mother after he slammed his sister Kim on Instagram, calling her the psycho killer "b*tch from Gone Girl." Kris sided with Kim, sources say, and Rob felt betrayed.
According to the source, "Khloe got very angry about this because she loves the both of them so much and told them that the feud 'is not what dad would have wanted.'" Rob and Khloe's father, Robert Kardashian Sr., died in 2003.
"Rob and Kris were so close when their father was alive, but he was definitely a momma's boy too. Khloe is also really close with her mother too."
"Khloe is always the one to fix things when sh*t hits the fan," the source tells RadarOnline.com, and this time is no different.
"Kris told Rob she is sorry for taking sides with Kim and that she should have talked to him directly after he posted the message on social media."
It seems that blood is thicker than even Instagram, as the source adds, "Rob is coming around and has been doing well with his struggles. He is starting to engage with his family again and leave the house."
"There are high hopes for him and he really wants to stay alive to make his father proud and because in the end, he knows that he is the one that will be taking care of all of his sisters."
Do you think that Rob Kardashian should apologize to his sister Kim Kardashian? Let us know your thoughts in the comments below.