Exclusive
Take A Taxi! Joe Gorga Reveals He Will NOT Drive Sister Teresa's Kids Around After Joe Giudice's License Was Suspended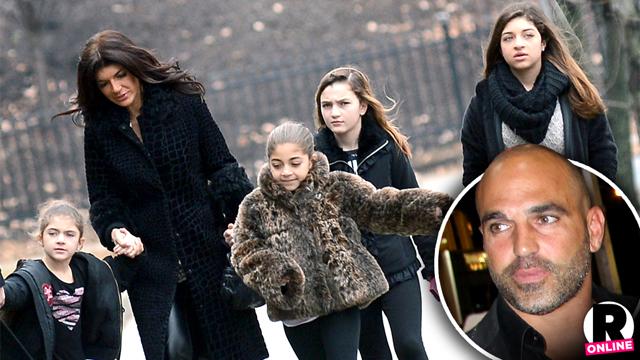 Looks like Joe Giudice needs to hire a driver! The Real Housewives of New Jersey star's license was suspended last week, but RadarOnline.com has exclusively learned that he can't look to his relatives Joe and Melissa Gorga for assistance. According to an insider, Joe is refusing to help out!
When asked recently if he would be driving the kids around, Joe answered "No," his friend Tom Murro told Radar.
Article continues below advertisement
With the Real Housewives of New Jersey star Teresa Giudice locked up, Juicy Joe has very few options for chauffeurs for his daughters, none of whom are old enough to drive.
In fact, he was warned by the judge that if he even moved his cars down the driveway he would get tossed behind bars himself.
But apparently he's not going to be using Teresa's brother Joe Gorga and his wife, Melissa, to help transport his children from place to place.
As Radar previously reported, relations are still strained between Teresa and her sister-in-law, with the two not speaking at all since Teresa checked into jail on January 5.
"I've seen them, yes," Melissa recently said on Good Day New York about Teresa's daughters Gia, 14, Gabriela, 10, Milania, 8, and Audriana, 5.
"They see my mother-in-law a lot, my mother-in-law helps out a lot, and I'm constantly … saying, 'What can I do?' 'What can I do?' 'Where can I drive?' 'Where can I bring them?'" she said. "And they're always like we got it, we got it, we got it, but you know … everybody's good."
What do you think about the fractured family? Tell us in comments and check out what other Housewives are saying on Twitter now: