Exclusive
Carpool In Chaos! Joe Giudice Banned From Driving For Years, Worried About How He'll Take Care Of Daughters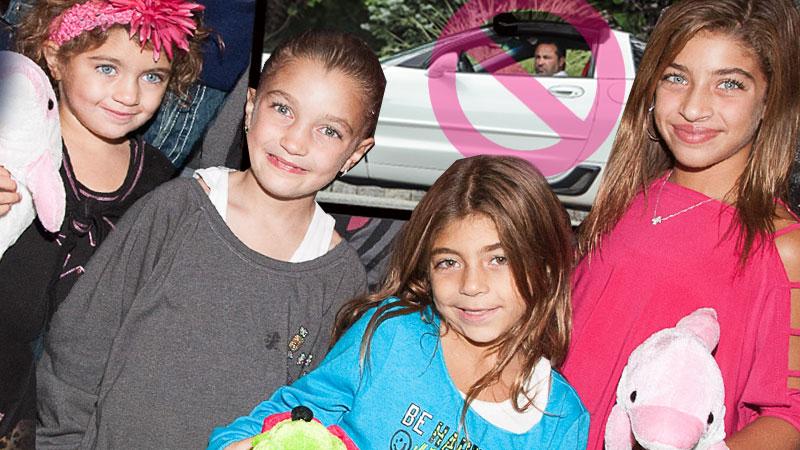 A New Jersey judge has slammed the brakes on Joe Giudice's ability to drive — and the stuck father of four is scrambling to figure out how he's going to take care of his daughters!
As RadarOnline.com reported, Giudice pleaded guilty to using his brother's identity to obtain a license and the judge on the case revoked his driving privileges for two years and gave him a $10,000 fine. When Giudice, 42, asked if he could "move his vehicles around in the driveway," he was quickly denied.
Article continues below advertisement
With his wife, Teresa, behind bars in Connecticut, Giudice realizes he is completely stuck.
"Joe was saying that he didn't know how his girls were going to get home from school and that he was worried about them," Tom Murro, an eyewitness at the Passaic County New Jersey courthouse told RadarOnline.com.
The judge was willing to cut Giudice at least a tiny bit of slack, RadarOnline.com can reveal: He gave the convicted felon special permission to drive home after his court appearance and ruled the suspension would begin exactly one hour after the April 2 hearing ended.