Back In Court! Joe Giudice Sentenced For Driver's License Fraud Case – Find Out His Punishment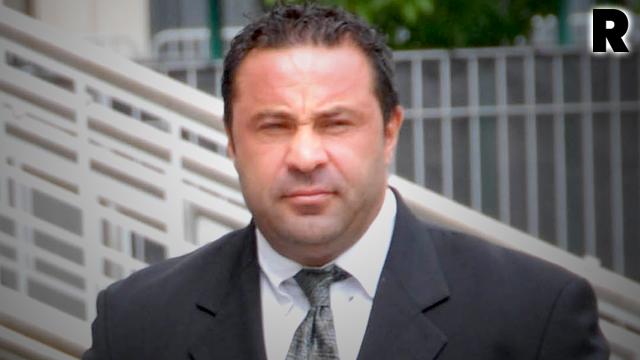 Teresa Guidice's husband Joe was sentenced in a New Jersey court on Thursday for using a fake driver's license— and RadarOnline.com has all the exclusive details about his appearance.
Juicy Joe Giudice pleaded guilty to using his brother's license, but he threw himself at the mercy of the judge, with his attorney claiming that he is "a real man" for owning up to the crime.
"Joe snuck into the Passaic County New Jersey courthouse back door for today's fictitious license sentencing wearing a green shirt, sunglasses, suit, flanked on both sides by bodyguards," eyewitness Tom Murro told RadarOnline.com.
Article continues below advertisement
"This is the first time I've ever seen him wear a suit to this courtroom, he usually wears jeans and a blazer."
The tieless father of four, who is scheduled to begin his lengthy sentence following his wife's release from federal prison at the beginning of next year, tried to weasel his way into at least a little bit of time behind the wheel.
Giudice, 42, asked the judge if he could "move his vehicles around in the driveway," but he was quickly denied.
The judge also slammed Giudice with a $10,000 fine, which his lawyer tried to argue his client couldn't pay because he is "destitute."
However, as RadarOnline.com exclusively reported, and interview that appeared in a weekly tabloid and on the television show Extra. The judge cited that lucrative deal as the reason he was refusing to lower the fine.