Jennifer Lopez Launches New #BeTheGirl Weight Loss Challenge – Watch Her Special Message & Sign Up Today!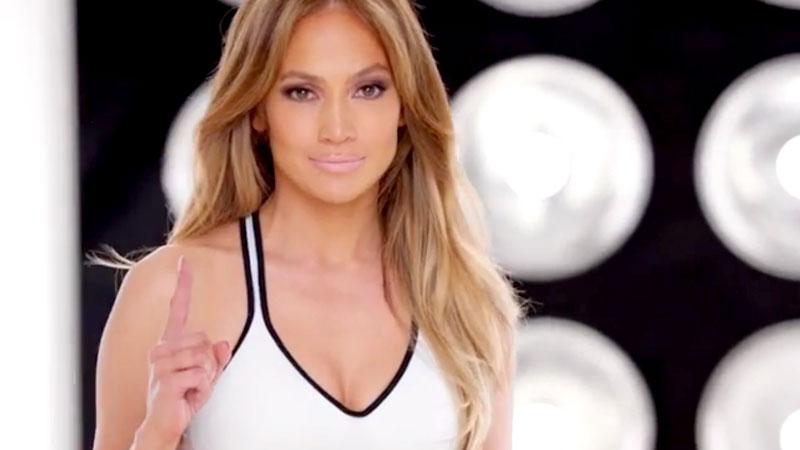 Need a workout buddy? Jennifer Lopez is here to help!
In an effort to combat the rising rate of obesity in the United States, Lopez has developed a 10-week challenge for women across the nation to kick-start their health and become happier, healthier and more confident.
Participants will commit to a 10-week program with J.Lo as their motivator along with a team of experts. Each contestant will receive healthy and easy-to-make recipes, personalized fitness plans and expert nutritional advice.
Article continues below advertisement
"I'm asking the women of America to join me this Spring in the #BeTheGirl challenge so together we can work, motivate and empower each other to be the best version of ourselves," said Lopez, BodyLab Founder, in a special message to challenge participants.
"When I eat, you eat. When I sweat, you sweat. When I run, you run. Let's kick-start a healthy lifestyle together with the BodyLab line of products, free App and online tools."
Watch J.Lo's Special BodyLab Message on RadarOnline:
There are three phases of the #BeTheGirl Challenge, including:
Repair and Reboot: Kick-start your body as you begin the challenge. Detox and cleanse with a fat-burner contained in the 7-Day Ultra-Fast Slim Kit.
Burn and Build: Burn fat and boos your metabolism with the Thermodynamic Total Burn, Thermodynamic Pre-Workout Extender and BodyLab TastyShake Complete Whey Protein Complex.
Article continues below advertisement
Endurance: Maintain stamina through the Endurance Boosting Deep Tissue Oxygenator, which has been clinically shown to improve VO2 max (the established measure of fitness), and Advanced Joint Formula for Active Women.
In addition to weekly prizes for contestant achievements, the five most successful participants in the #BeTheGirl Challenge will be treated to a luxurious New York City prize and the chance to meet J.Lo herself!