'Be The Girl Of Your Dreams!' Jennifer Lopez Launches New Lifestyle & Fitness Brand BodyLab At Luxe Event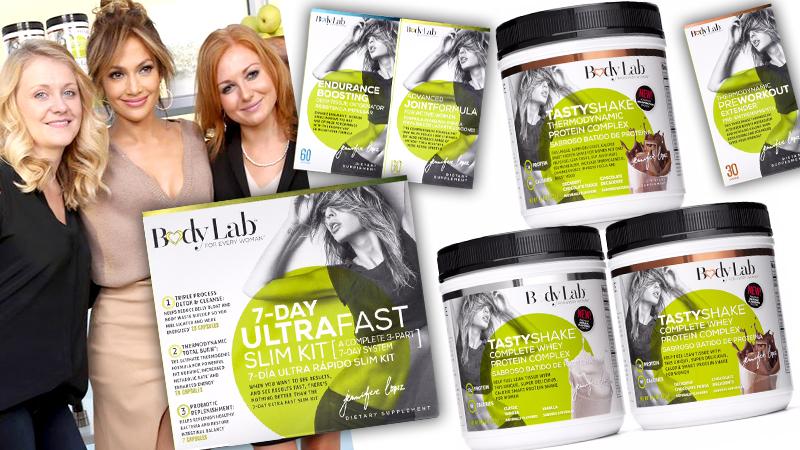 Singer, dancer, actress and mom of two Jennifer Lopez does it all — and she wants to help other women achieve that too! The multi-talented entertainment phenom is branching out into the lifestyle and wellness field with a new project, BodyLab, and RadarOnline.com has all the details.
Lopez, 45, launched BodyLab, a revolutionary new women's lifestyle brand, at the Annenberg Community Beach House in Santa Monica on January 6.
Article continues below advertisement
"BodyLab, for me, is the latest manifestation of the passion I have to be the best me," the "On The Floor" singer said at the event.
"Growing up in the Bronx, I grew up on a diet of delicious, but not so healthy food," Lopez continued. "I love the flavors and the tradition, but I was definitely not educated, as all of the people I grew up with, on the health implications of what I was eating. I began to learn more about nutrition … And now I want to share some of that knowledge!"
Designed for women by women, BodyLab products are "not a solution in a bottle," Lopez pointed out. "It's not about a quick fix. It's about having supplements that work and help your body work as much as you are willing to work to achieve your goals."
The fitness and wellness programs are "easy and effective and maintainable," she explained. A free online community "becomes your cheer section, your support system," she said. "It gives you recipes and it gives you workout ideas and plans. It really tailors it for you." And the app "is awesome as well in helping you tailor a plan for yourself."
Article continues below advertisement
Ultimately, Lopez said, BodyLab is about using the knowledge she's gained over her life and career to help other women find a personal "transformation, inside and out."
"Yes, I'm an entertainer and I'm a dancer," she said. "But ladies, we're all athletes. We all have that in us. We do things for our men, our children, our families, our careers. What we have to do, it's like a marathon daily. Every single day."
"But we have to learn to be okay with doing things for ourselves too. We give and we give and we give, but we have to give ourselves so we can be great for others. And BodyLab is about empowering, encouraging, enabling, and educating women to love their bodies, to be strong, to be confident, to be the best and happiest versions of themselves."
The program's tagline sums it up, she said: "Be the girl of your dreams!"
BodyLab products include: TastyShake Thermodynamic Protein Complex, Thermodynamic Total Burn, 7-Day Ultra Fast Slim Kit, Thermodynamic Pre-workout Extender, Endurance Boosting Deep Tissue Oxygenator and Advanced Joint Formula for Active Women.
BodyLab is available in stores now. To learn more, visit www.BodyLab.com.