Murder Trial Of 'Batman' Shooter James Holmes Continues –– Watch Livestream Here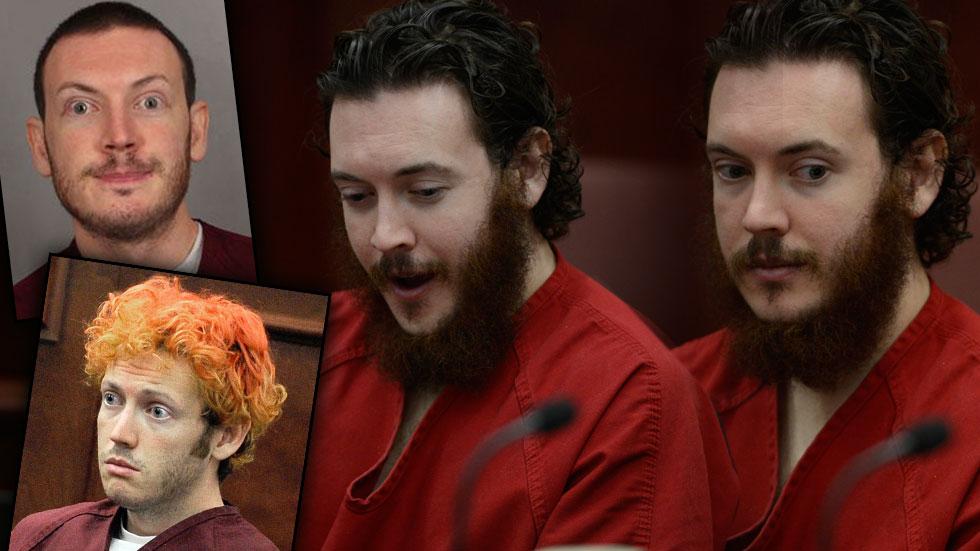 The murder trial of accused theater shooter James Holmes continues in Centennial, Colo. Wednesday, and RadarOnline.com has a livestream of the proceedings.
During Tuesday's emotional proceedings, Denise Axelrod, one of the moviegoers on hand for the massacre -- and a newlywed just returning home from her honeymoon -- told the court that she told her new husband Brandon she loved him because she "didn't know if it was the last time she would be able to do so."
Article continues below advertisement
The woman, her new spouse and their friend Joshua Nowlan had went to the late night showing; Nowlan was shot, while Brandon Axelrod hurt his leg when he landed on the floor to avoid the spray of bullets from Holmes' firearms.
On Monday, jurors saw a video of Holmes hours following the rampage, asking authorities if any children had been injured in the attack. (A 6-year-old girl named Veronica Moser-Sullivan died as result of the attack.) In the clip, when officials asked the killer how to spell his last name Holmes, he responded, "Like Sherlock."
As RadarOnline.com previously reported, Holmes is charged with 24 counts of murder, 140 counts of attempted murder, possession of explosives and committing a crime of violence, in connection with his actions during a July 20, 2012 showing of The Dark Knight Rises at a theatre in Aurora, Colo.
Authorities said that Holmes threw canisters of gas into the crowd before spraying moviegoers with rounds of shots, leaving 12 people dead and another 70 injured.
Holmes, who's had a plea of not guilty by reason of insanity entered on his behalf, faces possible execution or life in jail if he's found guilty in the incident.
If found not guilty, he'd be sentenced to an indefinite stay at a mental hospital, where he could go free if experts found him to be sane at some point.
Watch the livestream on RadarOnline.com, courtesy of WildAboutTrial.com
For all the latest criminal coverage, check out WildAboutTrial.com.