'Justice Is Death' For Batman Shooter James Holmes, Says Prosecutor Seeking Death Penalty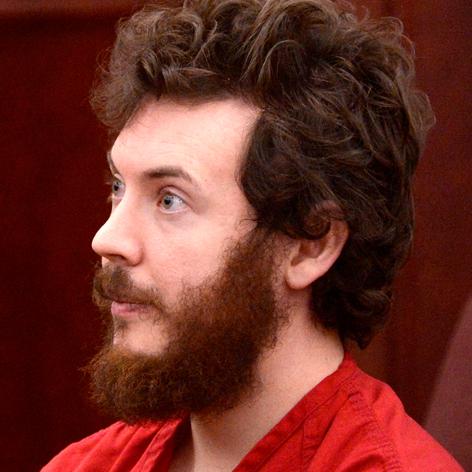 Prosecutors in the Colorado movie theater shooting massacre are determined to hand down the toughest punishment possible by demanding the death penalty for suspect James Holmes.
"For James Eagan Holmes, justice is death," Arapahoe County district attorney George Brauchler told the court on Monday, in an announcement that also rejected a plea offer suggested last week by the defense in which the alleged killer would have pleaded guilty to the shooting in exchange for life in prison with no chance of parole.
Article continues below advertisement
The dramatic decision from the district attorney came in the wake of consultations with 800 victims and their families, many of whom were brought to tears during Monday's hearing.
What lies ahead will no doubt be a mammoth death penalty trial focusing on whether the 25-year-old former neuroscience student was legally sane at the time of the July 20, 2012 massacre that left 12 people dead and 70 injured at an Aurora theater during a midnight showing of The Dark Knight Rises, for which he has been charged with 166 counts of first-degree murder and attempted murder.
Holmes' trial is scheduled to begin August 5 and family members are reportedly divided on whether he should get death or life behind bars.