Exclusive
It's Over, Again! Pamela Anderson & Rick Salomon Divorce Finalized, 'Baywatch' Star 'Swears Off Marriage'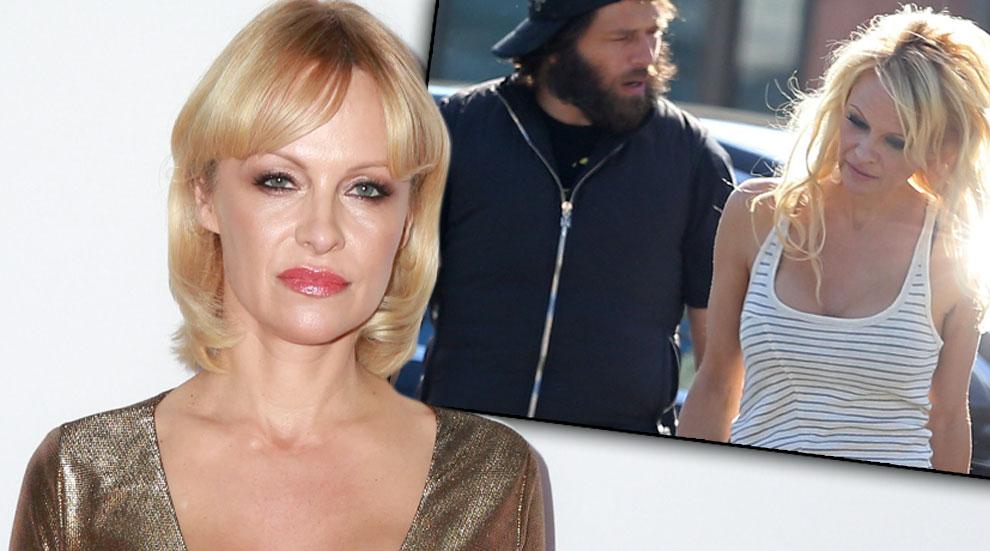 Pamela Anderson and Rick Salomon's divorce has been finalized, with the 47-year-old former Playboy cover model reportedly receiving over $1 million in the agreement. Now that Anderson and Salomon are divorced, yet again, a source close to the Baywatch actress tells RadarOnline.com exclusively, "She is more than happy with the divorce settlement and even more happy that she is finally rid of Rick!"
"Pamela is swearing off marriage for the rest of her life," the insider says. "She is telling friends that she does not even believe in the institution of marriage anymore."
Article continues below advertisement
As RadarOnline.com reported, the pair have been involved in a bitter battle in recent months following Anderson's filing for divorce in February, citing "irreconcilable differences."
"She feels betrayed by Rick and does not want to ever get seriously involved with another man," says the source.
However, according to the friend, Anderson is wasting no time getting back in the saddle.
"Honestly, she has just been playing the field and hopping from man to man lately. But she gets bored very easily."
"Pamela is not so much as interested in physical looks anymore as she is in a connection, but she can make a connection happen with just about anyone," the source explained.
This is the third time that the blond bombshell filed for divorce from Salomon, also 47, who gained his notoriety starring opposite Paris Hilton in her sex tape, but made a fortune as world-class poker player.
In 2007, they married for the first time, but she annulled the union after only two months. Then again, in January 2014, she announced that she had wed Salomon for the second time. In July of that same year, she decided that she was, once again, done with him and filed for divorce, but shortly after filing the two reconciled and Anderson put a cease on the divorce proceedings.
Anderson was previously married to Kid Rock and also to Tommy Lee, with whom she has two sons with – Brandon, 18, and Dylan, 17.
Do you think that Pamela Anderson should have stayed with Rick Salomon? Tell us your thoughts in the comments below.