Exclusive
Eating Disorder Confession? Giuliana Rancic Admits To Binging On Food After Devastating Breakup: 'Sugar Became My Drug'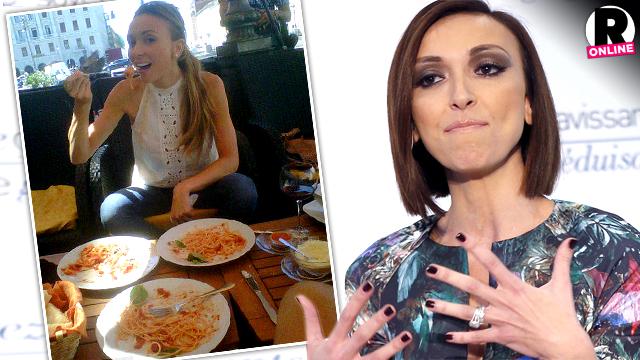 Pin thin E! News reporter Giuliana Rancic recently denied having ever had an eating disorder. But in her new memoir, Going Off Script, the 40-year-old recounts a dark time when she turned to food binges for comfort, RadarOnline.com can reveal.
After a nasty breakup in 2004, "I sank into a depression," the married mom of Duke, 2, confesses. "The only thing that made me feel better was dessert."
"I've always had a sweet tooth, but sugar became my drug, and I went on a binge every single night."
Article continues below advertisement
Rancic claims that for nearly a year, she met four friends every night for four different desserts. She polished off Oreo cheesecakes, pies and hot fudge sundaes in just one evening.
"In the morning, I would look at myself in the mirror and start crying," she recalls, adding that she suffered from breakouts and flu symptoms from overeating.
When she could no longer fit into sample sizes at work, Rancic realized that she had gained 18 pounds.
She says she consulted a nutritionist, who taught her to choose fruit when she felt overwhelmed by cravings.
"I know that this was an addiction…I was like a crackhead who meets her dealer under the bridge," she explains.
More than ten years later, Rancic is under scrutiny for looking far too thin. The breast cancer survivor blames her skinny frame on the medication she takes to suppress a relapse of her disease.