Exclusive
'I'm Going To Kill You!' Giuliana Rancic Reveals Shocking Threats From Inside Emotionally & Physically Abusive Relationships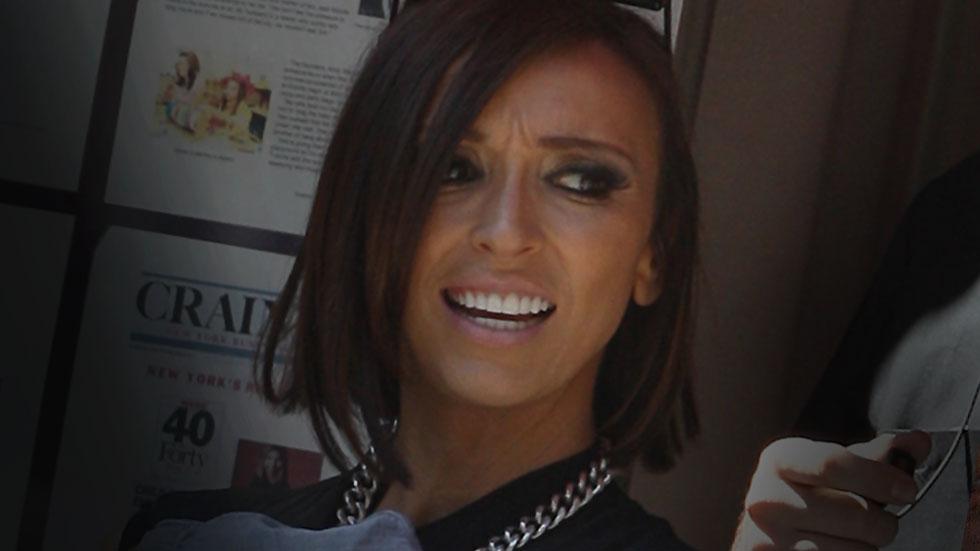 Tough-as-nails Giuliana Rancic has triumphed over infertility, cancer and racism accusations. But RadarOnline.com can reveal that the E! News anchor, 40, has also overcome a dark past of violence and abuse in her romantic relationships.
In her new memoir, Going Off Script, the married mom of Duke, 2, opens up about dating a "bad boy" named Lance as an insecure high school student in Maryland.
Though the romance started off carefree, Rancic claims Lance soon began bullying her with vicious insults.
Article continues below advertisement
"You're so ugly. You know how f***ing ugly you are, right?" she alleges he would scream, leaving her humiliated.
The worst of the abuse occurred in the privacy of her own home.
"He would shove me into the bathroom and yell at me to face the mirror," she recalls.
"Your body's disgusting! No one would ever want you!" she alleges he would say.
Sadly, Rancic says she believed her bully boyfriend's claims. She mustered up the courage to dump him when she discovered he was cheating on her with another girl.
As a college student at the University of Maryland, Rancic became entangled in another dangerous love affair. Though Richard was the total opposite of her ex— rich, preppy, career-oriented— their romance was equally tumultuous.
One night, the couple began choking each other, though she says can't remember who started the standoff.
"I'm going to kill you!" she claims he yelled, and she subsequently threatened him back.
Rancic finally left him a few years later when she left the east coast to pursue a TV reporting career in Los Angeles.
Fortunately, nearly twenty years later, the Fashion Police host is happily married to Apprentice winner husband Bill, 42.
"I thank God every day for bringing us together," she writes in her book's acknowledgments. "I love you until the end of time."