Throwing Shade! 'RHOA' Star Cynthia Bailey Slams Porsha Williams For Spreading Explosive Cheating Rumors About Her Husband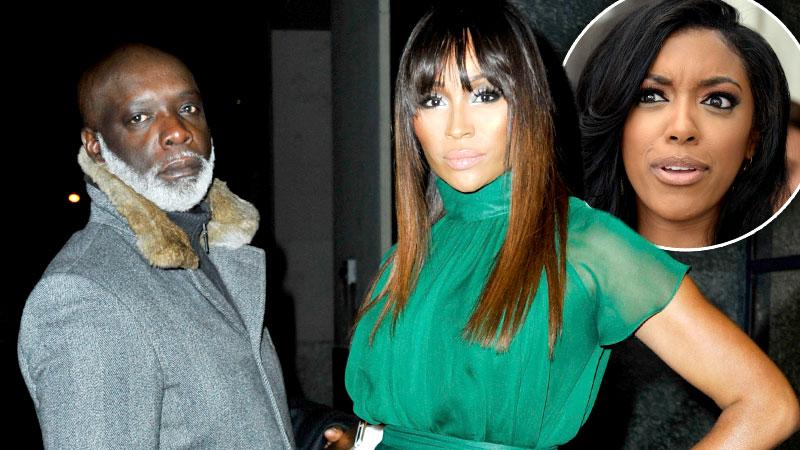 Cynthia Bailey lashed at Porsha Williams for spreading the rumor that her husband is cheating on her, and insisted that she "would know" if he was having an affair.
Plagued by the infidelity claims, Bailey threw shade at her Real Housewives of Atlanta co-star Williams, denying that her husband Peter Thomas has strayed from their marriage.
Bailey wrote that Thomas "is the most accessible husband on the show" on her Bravo blog, explaining where Williams went astray in her reasoning.
Article continues below advertisement
Bailey wrote that her entrepreneur hubby is routinely put in an awkward spot operating two busy venues.
"Tons of women walk through the doors of Bar One and Sports One every day," the protective Bailey said. "It is his job to be cordial and take pictures with them if requested. If he is too nice, he is flirting with them. If he is too standoffish, he is an a**hole."
On a reunion episode, Williams claimed that she has known about Peter's affairs for years -- and that it was with waitresses at the establishments. (Porsha's ex Kordell Stewart partnered with Peter for Sports One, which is based out of Charlotte, N.C.)
However, Bailey explained that when Thomas does meet women, they're usually people excited to meet the Bravolebrity.
"Most of the women are genuine fans, but some do have agendas," she wrote. "Regardless, they have the opportunity to meet him, shake his hand, hug him, and take a picture with him."
Bailey then said that she would be able to tell if he was unfaithful in their marriage, and recognizes that any mistress would likely go public with the story.
Article continues below advertisement
"If Peter was cheating on me, I would know about it," she wrote. "Any woman that has been with my husband (knowing that he is a married man) is not going to keep it a secret. They are going to tell someone.
"Women with no self-value or integrity will always go out of their way to make sure the wife finds out. In their small minds, it's a victory."
What do you think about Porsha's explosive claims? Sound off in comments below, and check out with the Housewives are saying on Twitter right now.