Exclusive
Years Of Betrayal! Inside TV Chef Bobby Flay's Affair With Assistant — He Was Cheating Longer Than His Wife Knows!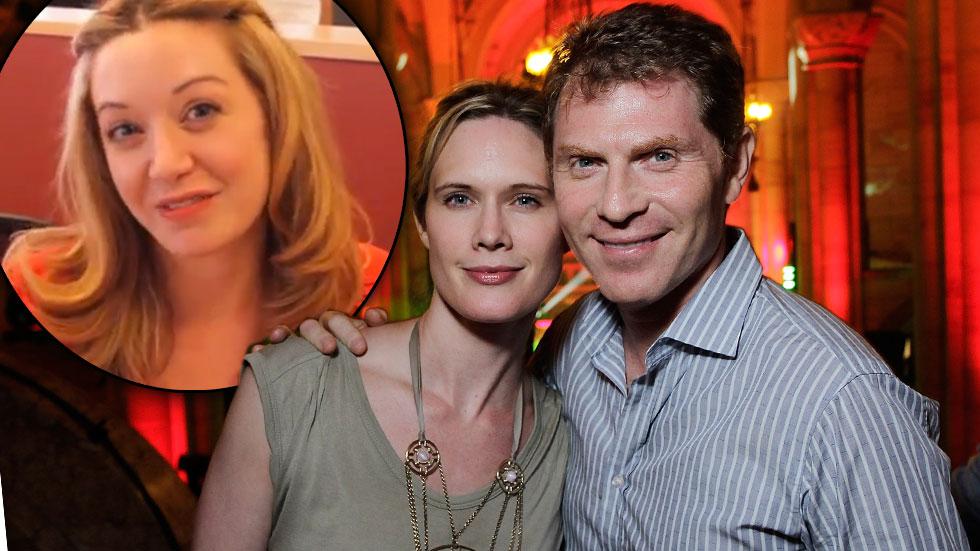 Just weeks after Bobby Flay filed for divorce, his split is heating up. This weekend, a friend of his estranged wife Stephanie March said the Law & Order actress learned of his three-year affair with an aide in Thanksgiving 2014. But RadarOnline.com can reveal that he was stepping out on his marriage for longer than that!
March's friend Maia Madison told the New York Post's Page Six this weekend that March discovered late last year that Flay had been cheating with assistant Elyse Tirrell, 28, for three years.
Article continues below advertisement
But a source told Radar he was stepping out on his marriage long before that.
Flay, 50, was spotted with a strawberry blonde who was a dead ringer for his singer/actress assistant Tirrell at the 15th anniversary party for Mohegan Sun casino in Uncasville, CT, in October 2011.
"They were all over each other on the dance floor," an eyewitness tells Radar. "Making out, making a scene, totally oblivious to what was going on."
And while Radar can not confirm whether the blonde was Tirrell, 28, the eyewitness said, "She looked exactly like her."
That night, March was nowhere to be seen. But even when she was on hand, it didn't stop Flay's notorious womanizing.
Back in 2009, the couple attended the opening of Flay's Bar Americain at the same Connecticut casino and Flay was not on his best behavior.
"He was openly checking out all the women there and trying to grind up behind them on the dance floor while his wife was across the room," an eyewitness tells Radar. "It was gross and embarrassing."
The next year, eyebrows were raised when actress January Jones crashed her car late at night in L.A. and Flay mysteriously showed up at the scene. He later claimed he had only met her once before and they exchanged numbers because she wanted to redo her kitchen.
Meanwhile, March's wife seems intent on getting her revenger at last: According to reports, she is challenging the couple's prenup.
Flay's rep said in response to the latest rumors: "We will continue to refrain from responding to the continued efforts by certain parties to spread rumors and innuendo. This specific allegation was in a letter sent from one attorney in this case to the other. It was written and then leaked specifically to try to insert this story into the press, and that's unfortunate. Even more unfortunate is that all of this is being done in order to renegotiate a prenuptial agreement that was agreed to over a decade ago and never amended during the marriage."