Fightin' Words For Nick Gordon ? Bobbi Kristina Brown's Aunt Blames 'Evil Pitiful Person' For Health Tragedy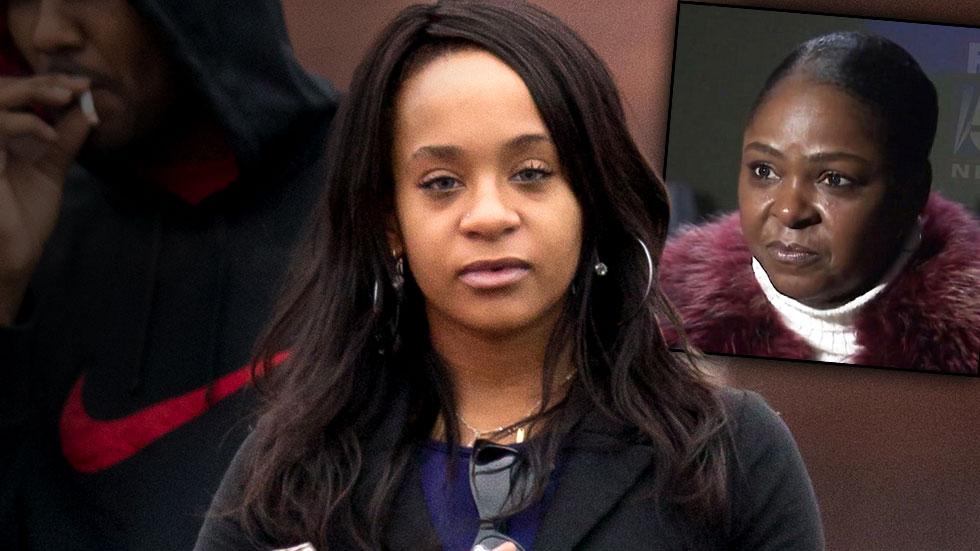 Bobbi Kristina Brown's aunt Leolah "LeeLee" Brown said on Facebook that "some evil pitiful person" caused her niece's tragic fate.
Leolah, sister of Bobby Brown, wrote Tuesday, "I am angry right now because some evil pitiful person took advantage of my niece Bobbi Kriss and caused her to be where she is today!"
Leolah -- who had past told FOX 5 Atlanta she blames Bobbi Kristina's boyfriend Nick Gordon for her niece's downturn in health -- said that the person she's talking about smiles "real nice" and acts "so polite," but meanwhile, continues "to plot evil against you."
Article continues below advertisement
Leolah, who continued to reinforce her faith in God throughout the post, said that certain "people are just pure evil," and "what they will try to do" is "to divide and conquer."
She told her followers, "Be careful that you keep your eyes open and if you learn nothing else from my family's tragedy today."
Leolah's been especially vocal this week in the face of her brother's since-disputed remark last Saturday, that Bobbi Kristina had awoken. In a Monday Facebook post, she said that certain evildoers had a "lust for Bobbi Kristina's money and seek to benefit from her tragedy."
MORE ON:
Bobbi Kristina Brown
In the previous FOX 5 interview, Leolah said she was "110 percent" that local authorities were investigating Gordon in the incident, and that she hoped "that he will be charged" with a crime in connection with it.
As we previously reported, Leolah spoke up in a similar spat when she called out Ray J after Whitney Houston's death, publicly claiming he gave her drugs. Leolah asked Dr. Drew, of Ray J, shortly after Houston's death: "Why is he hiding his face? He's always trying to show his face when he's with Whitney. Why now? Why you trying to hide, Ray J?"