Granny's Heartbreak! Cissy Houston Reveals There Is 'Still Not A Great Deal Of Hope' For Bobbi Kristina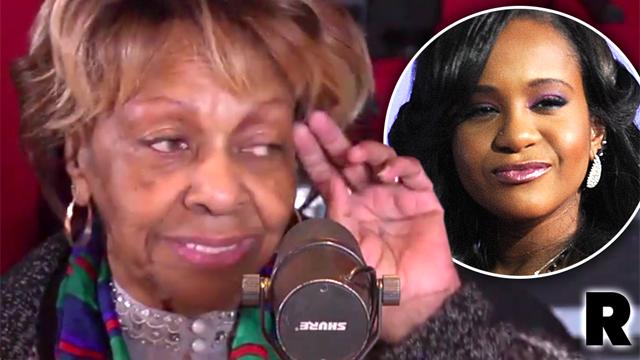 Bobbi Kristina Brown's grandmother, Cissy Houston, broke her silence this week about the 22-year-old's condition, revealing the heartbreaking news that there is "still not a great deal of hope," for her grandchild.
Whitney Houston's 81-year-old mother appeared on the 107.5 WBLS radio show with Shaila where she admitted that her daughter's only child was in a dire situation.
"She's the same. Moved her now to a . You know, still not a great deal of hope," Cissy stoically admitted to the radio host.
Article continues below advertisement
As RadarOnline.com previously reported, hospital policy dictated that Bobbi Kristina be moved, with the transfer to a rehab facility not improving her situation.
Cissy told the host that she is depending on her faith as she watches her 22-year-old grandchild remain in a coma, just three years after Whitney's death.
"We're praying," she said. "… I give it to God one time, cause I know he's able and I cannot change a thing so I'm asking everybody to pray to the Lord, who we know can do something about it."
While Bobbi Kristina's father, Bobby Brown, is "praying for a miracle," Cissy Houston said she will accept whatever happens to her granddaughter, even her death: "If he works a miracle, thank God. If it happens the other way, I'm alright."
WATCH The Heartbreaking Video: