Won't Back Down! Bethenny Frankel Refuses To Sign Divorce Settlement Granting Ex Jason Hoppy Apartment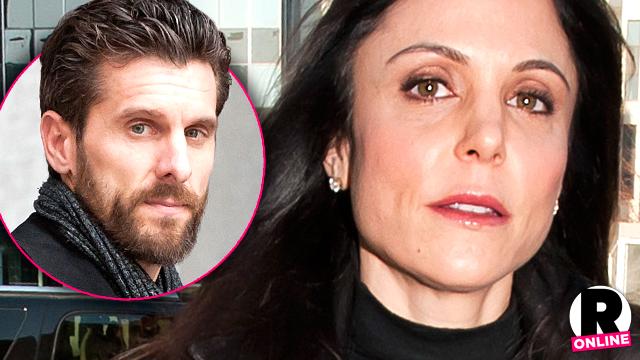 Bethenny Frankel has shed tears on-screen over her ongoing divorce from Jason Hoppy, blaming him for insisting on staying in the apartment she says she worked her "whole life to buy." But behind the scenes, RadarOnline.com has learned, the reality is much more complicated: In fact, according to an insider, it's her fault that the divorce is still not settled!
"The divorce is being dragged out and the reason is all Bethenny," an insider told Radar. "She refuses to sign off on giving the Tribeca apartment to Jason. Jason has remained in the renovated loft, with Bryn, 4 since Bethenny filed for divorce."
Article continues below advertisement
"Even though Bethenny has finally moved into another apartment, Bethenny wants the Tribeca loft sold, and doesn't want Jason to be given the apartment as part of the divorce settlement," the source revealed.
"But Jason is refusing to budge, and wants to stay. The building offers excellent security, and he wasn't the person to bail on the marriage, Bethenny was. Bethenny can more that afford to give Jason the apartment, and he feels he is owed it."
The apartment was a central storyline on the premiere episode of the Real Housewives of New York last week, as Bethenny complained she was the wealthiest homeless person living in the Big Apple.
"I'm homeless. It just doesn't make any sense, and it's so hard because he (Jason Hoppy) lives in there. This is a stranger, a person I wouldn't even talk to on the street. That is very sad," she complained. "It will mess your mind up. The fact that I live in different hotels, corporate apartments, I'm totally without a home for over two years. And he lives in the apartment that I worked my whole life to buy. It just doesn't make any sense."
However, the source said, "It was no secret that Jason was planning on remaining in the apartment. Bethenny could have, and should have moved to a new permanent residence. Thinking Jason would just give in and move out, Bethenny was stunned he didn't."