Shocking Sympathy Play: Heather Mack 'Has Lost The Love Of A Mother,' Her Lawyer Says In Bali Suitcase Murder Trial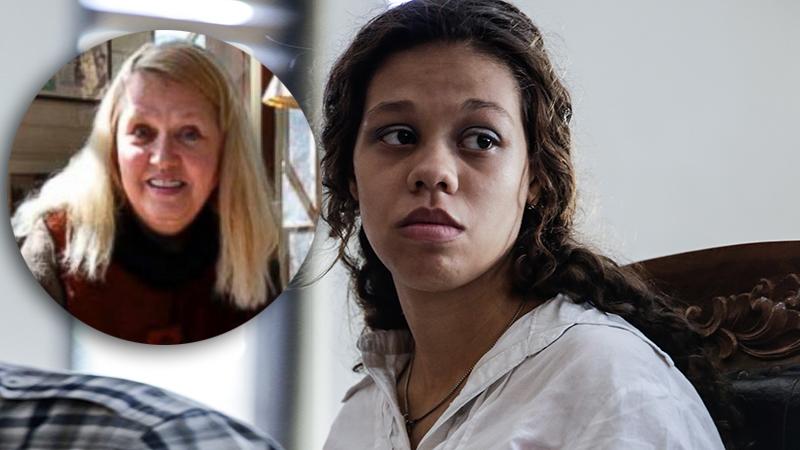 Heather Mack "has lost the love of a mother," her lawyer said Tuesday, adding that the murder suspect and her boyfriend didn't plan to kill Sheila von Wiese-Mack beforehand.
As RadarOnline.com previously reported, prosecutors in Indonesia's Denpasar District Court are seeking sentences of 15 years for Mack, and 18 years for her boyfriend Tommy Schaefer, in the violent Aug. 2014 killing, in which von Wiese-Mack's dead body was stuffed into a suitcase.
Article continues below advertisement
The 19-year-old "still regrets and feels sad over the death of her late mother," her attorney Ary Soenardi said Tuesday. "As the only child, the defendant has lost the love of a mother."
Mack, who gave birth to a girl last month, couldn't have pre-planned the killing, the lawyer said, noting how not one of the 22 witnesses in the case have delivered a clear account of her actions on the day of the incident.
Soenardi urged Judge Made Suweda to "take into account the social and psychological conditions of the defendant in deciding the verdict and hand down as light as possible sentence."
Schaefer's attorney Iswahyudi Edy argued on behalf of his client that the spontaneous, proves that the 21-year-old did not plan on harming his girlfriend's mother. Rather, he "just came to protect Mack without intention to kill the victim.
MORE ON:
Sheila von Wiese-Mack
Article continues below advertisement
"The crime done by the defendant was actually preceded by a series of incidents including a quarrel between Mack and her mother, who threatened to kill the unborn baby," Edy told the court.
Lawyers for both Schaefer and Mack -- who are being tried separately -- said that their clients' young ages and deep remorse should mean lighter sentences.
Prosecutors claim that the young American couple murdered von Wiese-Mack after an argument over a hotel bill. An indictment in the case said that when von Wiese Mack called Schaefer a racial slur, he hit her with the handle of a metal fruit bowl, after which Mack helped him stuff the body in a suitcase, sitting on it so he could close it.
The couple then placed the suitcase in the trunk of a taxicab they left waiting in front of the St. Regis hotel. The couple lied to the taxi driver they'd be back, authorities said, and when hotel staffers noticed blood leaking from the suitcase, they told the cab driver to take the car to the police station, where the body was discovered.
The trial will return to court Thursday.