SHOCKING Twist In Bali Suitcase Murder: Heather Mack & Boyfriend WON'T Face Death Penalty In Gruesome Slaughter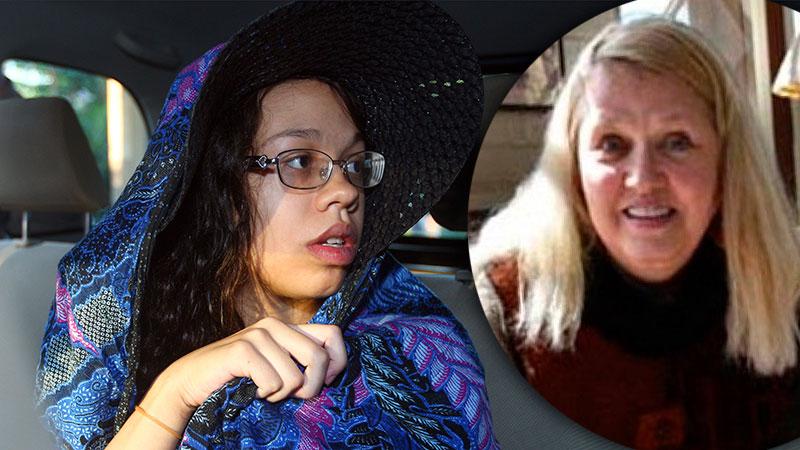 Heather Mack and her boyfriend will NOT face the death penalty in the Bali trial in which they're accused of murdering her wealthy mother, and stuffing the body in a suitcase.
Prosecutors in Indonesia's Denpasar District Court Tuesday announced the sentences they're seeking for the accused murderers. They asked the court for a 15-year sentence for the 19-year-old Chicago native, and an 18-year stint for her 21-year-old boyfriend Tommy Schaefer in the Aug. 2014 killing of Sheila von Wiese-Mack.
Article continues below advertisement
Schaefer openly cried as prosecutors announced the sentences they hoped the court to enforce.
If the two were found guilty of murder, they could have faced a death penalty via firing squad, under local law.
Eddy Arta Wijaya, lead attorney for the prosecution, requested that Mack -- who brought her newborn daughter Stella to the proceedings -- and Schaefer be found guilty on the spot in the "sadistic" murder, and sentenced. The judge can add or subtract years from the sentence at their discretion.
Schaefer's mother Kia Walker held the 2-week-old baby during the hearing. Mack, following the hearing, said that the child, born Mar. 17, has six fingers on her left hand, and needs an operation to correct the condition. Mack added that she was wearing a rubber band around her ring finger as a symbol of her hopes to marry Schaefer later in the year.
As RadarOnline.com previously reported, prosecutors said that the young American couple murdered von Wiese-Mack, 62, after an argument over a hotel bill. An indictment in the case said that when von Wiese Mack called Schaefer a racial slur, he hit her with the handle of a fruit bowl, after which Mack helped him stuff the body in a suitcase. The couple then placed the suitcase in the trunk of a taxicab they left waiting in front of the St. Regis hotel. Officials said that the couple falsely told the driver they'd be back, and when hotel staffers noticed blood leaking from the suitcase, they told the cab driver to take the car to the police station, where officials discovered the body.
Defense attorneys are slated to state their case next week.