Bali Suitcase Murder Suspect Heather Mack Gives Birth To Girl Named Stella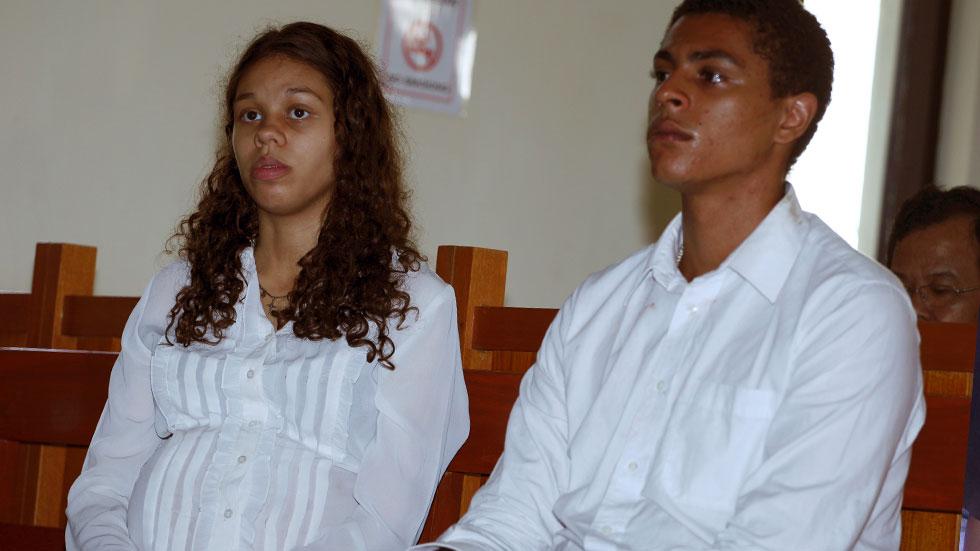 Heather Mack, the Illinois teen accused with her boyfriend of murdering her mother in Bali last summer, is a new mom after giving birth to a girl Tuesday.
The 19-year-old Chicago native, who's currently on trial in the grisly murder, had a cesarean delivery at Denpasar's Sanglah Hospital at about 7 p.m. local time, her lawyer Anthony Scifo said. Both mother and child (who was named Stella) were healthy, according to the lawyer.
Article continues below advertisement
Kerobokan prison chief Sudjonggo said that the mother will be able to remain with her child for the next two years, as Mack has stated she wants to the baby to be with her.
Denpasar District Court spokesman Hasoloan Sianturi said that hearings in the ongoing trial (scheduled to resume March 24) will be set for a new date based on the new mother's medical condition.
As RadarOnline.com previously reported, prosecutors say that Mack and boyfriend Tommy Schaefer, 21, murdered her mother Sheila von Wiese-Mack, 62, after an argument over a hotel bill. An indictment in the case says that when von Wiese Mack called Schaefer a racial slur, he hit her with the handle of a fruit bowl, after which Mack helped him stuff the body in a suitcase.
The couple then placed the suitcase in the trunk of a taxicab they left waiting in front of the St. Regis hotel. Officials said that the couple falsely told the driver they'd be back, and when hotel staffers noticed blood leaking from the suitcase, they told the cab driver to take the car to the police station, where officials uncovered the