Her Pain Continues: Ireland Baldwin & Girlfriend Angel Haze Split Before Rehab Stint – Was It The Last Straw?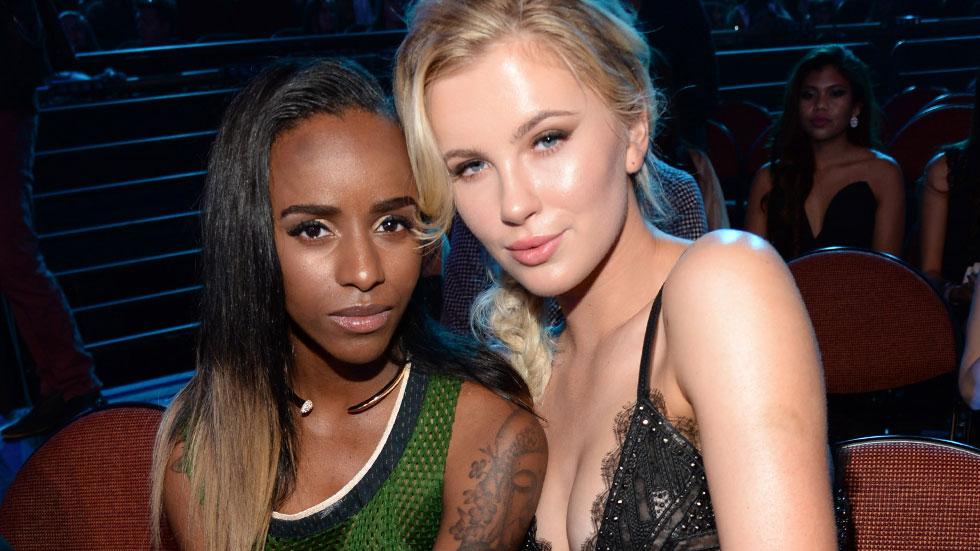 Soon after Ireland Baldwin sought treatment for "emotional trauma," reports reveal that she also broke up with girlfriend Angel Haze before announcing her rehab stint.
According to PageSix, Baldwin confirmed the split Tuesday evening, assuring fans that it was not the reason behind her decision to get professional help.
Instead, a source close to Baldwin cites "a variety of pressures in her life" as the culprit.
Article continues below advertisement
Though Baldwin stated on her Twitter that it was not only substance abuse that brought her to her knees, she confided to a group that it did, indeed, play a part.
An insider tells Radar, "Ireland said that substance abuse and partying was only partially to blame for her mental and physical breakdown."
Some speculated that the model's downward spiral was thanks to her famous parents, one fan taking to Twitter to say: "Wack-a-do parents, hollywood lifestyle . . . isn't it always how this stuff turns out?"
However, Baldwin quickly dismissed these claims saying, "Oh it can! Not this time but it sure can."
Meanwhile, Haze posted a cryptic message on her Tumblr page:
"I don't understand why people can't ever keep their mouths shut. It's enough that someone has to deal with something on such a public platform, before you insert your two meaningless pennies, keep the f*ck to yourself. I don't give a f*ck, man. I love who I love."
After less than a week in the program, Baldwin took to Twitter to tell her fans, "Every day is a blessing. You don't even know the half."
Perhaps they can work things out after Baldwin's release.