Second Time Around? Amber Rose Hopes To Reunite With Once Husband Wiz Khalifa: 'He's The Love Of My Life!'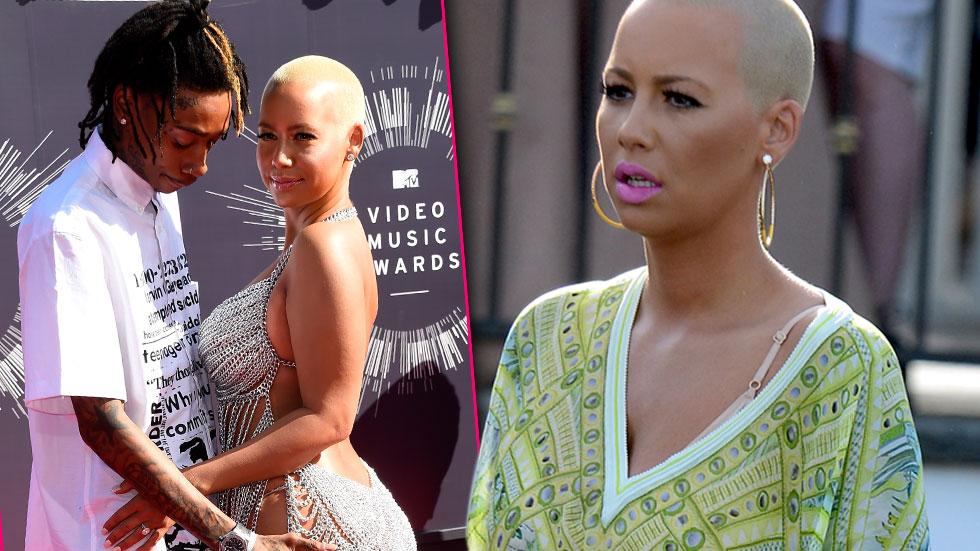 While the once-happy couple are not back together, Amber Rose admits she'd like to reconcile with estranged husband Wiz Khalifa.
Rose filed for divorce from hubby and father of two-year-old son Sebastian last year amid rumors that he had cheated on her with twin fashion designers.
But it seems the model may want to get back together with her former flame despite their issues in the past.
"We're not back together but ideally I would like to," she recently shared with MailOnline. "He's the love of my life and we have a beautiful kid together but right now we're just dating other people."
Article continues below advertisement
Later, she added: "We're working on our friendship and co-parenting for Sebastian which is the most important thing."
Poor Rose can't seem to catch a break with love! Luckily, she's distracted herself with crushes on other Hollywood hunks.
"Charlie Hunnam is so hot, he's gorgeous," she gushed. "I was sorry he didn't keep the Fifty Shades Of Grey role, that sucked. He's my only celebrity crush."
Unfortunately that dream will probably never be reality for Rose, as Hunnam has been dating boutique store jewelry designer Morgana McNelis since 2007.