Exclusive
'Teen Mom' Shocker: Gary Shirley's Pregnant Girlfriend Slapped With Restraining Order From Ex!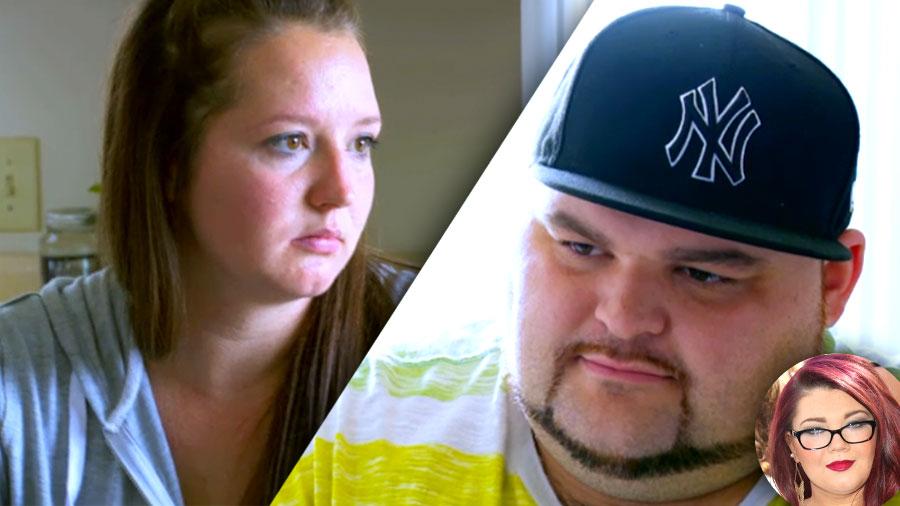 Amber Portwood's ex Gary Shirley is eagerly preparing for the imminent arrival of his second baby girl. But the Teen Mom OG dad, 27, may not know that his pregnant girlfriend, Kristina Anderson, was recently served with a restraining order!
RadarOnline.com can reveal that Kristina's ex-husband Greg filed the restraining order on July 14, 2014, three months after their divorce was finalized.
In Indiana court papers exclusively obtained by RadarOnline.com, Greg accuses Kristina of "subjecting and allowing" their 7-year-old daughter Karly to star on Shirley's MTV show.
Article continues below advertisement
READ THE SHOCKING COURT DOCUMENTS
"Father does not agree that the minor child's appearance on the reality TV show is in his daughter's best interest and Father believes that such appearances are harmful," the documents state.
According to the court papers, Greg petitioned for the order to prevent Kristina from "entering into any type of contract with New Remote Productions Inc., MTV, or its affiliates for the parties' minor daughter Karly" and "allowing Karly to be filmed…and/or to appear on any television show including but not limited to the reality show Teen Mom."
The court granted the motion, and a hearing was scheduled for July 25, 2014.
However, the hearing was canceled after Greg and Kristina reconciled their differences out of court.
It seems that Kristina respected her ex's wishes, since Karly has not appeared on the show at all this season despite an emphasis on Shirley's family life.
The former couple, who were married for nine years, agreed to grant Greg primary physical custody of their daughter.
Article continues below advertisement
As RadarOnline.com previously reported, the split was far from amicable. Shirley and Kristina started dating in the spring of 2013, when she was "happily married" to Greg, sources tell RadarOnline.com.
Though Shirley started gushing about his new love in 2013, Kristina and Greg's separation is listed in the divorce documents as January 28, 2014. Oops!
Now, Kristina and Shirley are expecting their daughter in May, sources tell RadarOnline.com.
Meanwhile, Portwood, the mother of Shirley's 6-year-old daughter Leah, is engaged to Massachusetts native Matt Baier.