'We're In Love!' 'Teen Mom' Amber Portwood Defends Engagement To Much Older Fiance Matt Baier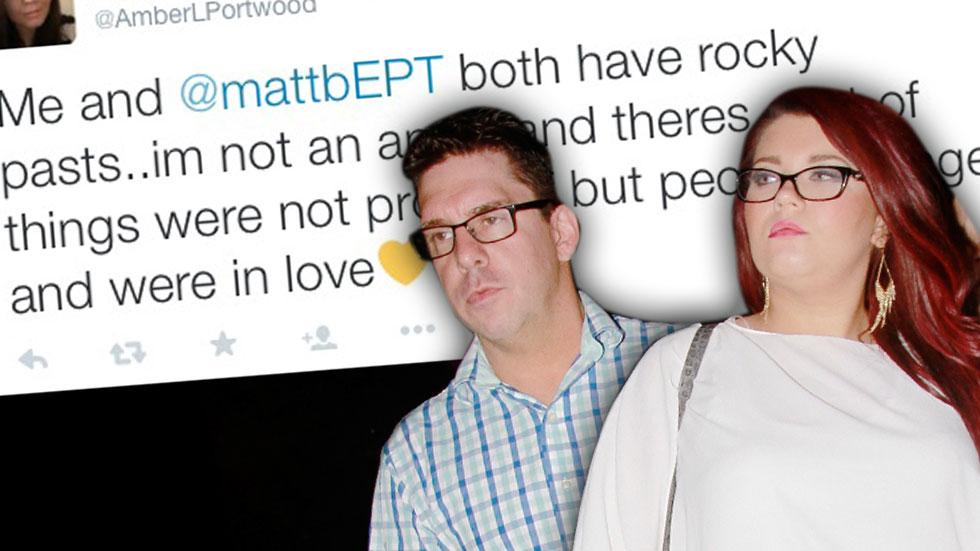 Don't mess with Amber Portwood's her man!
The Teen Mom OG star, 24, is sick of fans making fun of fiancé Matt Baier, 43, and accusing him of using her for her MTV fame and paycheck.
After followers tweeted insults including "He's so old," "He probably is a creep," "He's an 'ex' drug user…I smell opportunist," and "He only wants you 4 your $$," the mom of 6-year-old Leah fought back.
"Wth yes he was an addict just like me," she confirmed this morning, before gushing over her Boston-native boyfriend's bod. "The mans body is niiice lol he can be 30 years older idc."
Article continues below advertisement
She then tweeted again in Baier's defense, reminding fans that she's certainly "not an angel," either.
Portwood definitely has her own "rocky past." The reality star, who struggled with an addiction to pills, served 17 months in prison for drug-related charges before her release in November 2013.
As RadarOnline.com exclusively reported last year, Baier has been arrested for issuing checks without funds, driving under the influence and simple assault.