Exclusive
New 'View' — Find Out Who's In Talks To Replace Rosie O'Donnell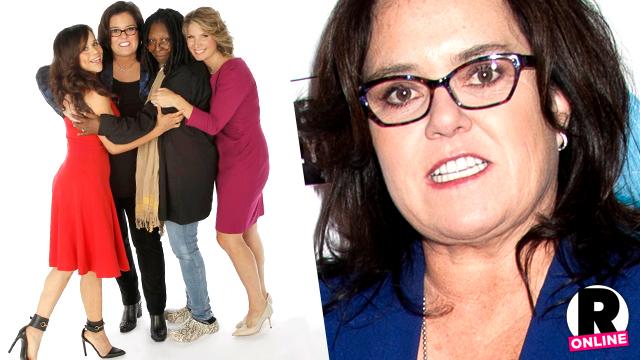 Rosie O'Donnell left The View in a hurry to concentrate on minimizing the stress in her life post heart attack and amid a messy divorce. But now that the shockwaves have subsided, RadarOnline.com has learned that producers have started prepping to bring on some new faces this fall.
"They really like Raven-Symone," an insider told RadarOnline.com of the former Cosby Show child star who's made guest appearances on the morning show.
Article continues below advertisement
"And comedian Mario Cantone could get a recurring contract," the source said.
But although there are some early front-runners, the search for a new panel is still in the beginning stages.
"They will have a more in-depth selection process than last time," continued the source. "The panel that debuts in the fall fall will be the panel for the year."
Meanwhile, the insider said that the set has become much mellower since O'Donnell's departure.
"Ever since Rosie left, the cast is all at peace," the source said. "Everyone really realizes the show isn't doing that well, but at least there's peace behind the scenes now."
As RadarOnline.com was first to report, moderator and longest-standing veteran Whoopi Goldberg, who often clashed with O'Donnell, is now in control of the show, and she's already had a calming influence.
"Whoopi is the one relaxing more," said the source.
Rosie Perez, however, "has actually gotten more guarded and cranky because she thinks certain people were leaking information on set before," claimed the source. "She was nice when she first came on, but now she's become b**chier, which is so unlike her."
But Perez won't have to worry about behind-the-scenes gossip for much longer: Despite her denials, sources insist she won't be back in the fall.